Zeiss Vision Care invested $20 million to expand their business in Hebron.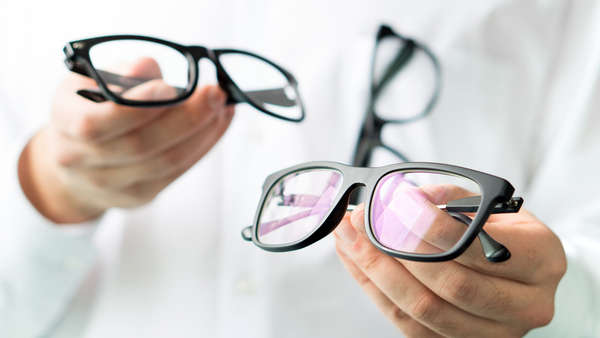 Shutterstock photo.
(Hebron, Ky.) – An eyeglass lens producer has relocated their corporate offices from California to northern Kentucky.
On Wednesday, Zeiss Vision Care held a ribbon-cutting ceremony at the company's new U.S. headquarters in Hebron.
The grand opening capped off a multi-year, $20 million construction project at the company's existing Hebron facility.
The expansion primarily involved updates to the company's state-of-the-art optical laboratory, which uses automation, robotics and big-data machine learning to produce lenses as quickly and with as little manual intervention as possible.
In addition, Zeiss Vision Care has taken steps to become completely paperless, making the company's production processes more sustainable.
"As Kentucky's economy surges ahead, I'm thrilled to congratulate Zeiss on its strong growth in the commonwealth and the opening of its new U.S. headquarters in Boone County," Gov. Beshear said. "The company's emphasis on innovation and its commitment to creating quality opportunities for Kentuckians make it an excellent corporate partner, and we in turn remain committed to helping Zeiss continue thriving in our state. I thank Zeiss leaders for choosing Kentucky as the company's new U.S. headquarters."
Zeiss' expansion will create approximately 75 new jobs.
"Zeiss Vision Care has found tremendous success in Northern Kentucky for more than 20 years," said Judge/Executive Moore. "We appreciate the company's decision to locate its headquarters in the region while continuing its strong growth trajectory in our community."
For more information, visit www.kentucky.gov.