Rolling road blocks will impact Indiana, Ohio and Kentucky traffic near the Carroll Cropper Bridge.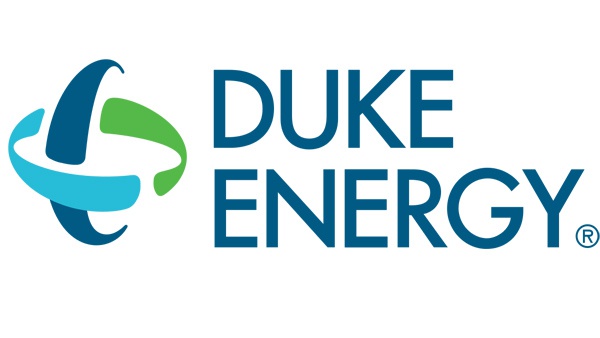 (Cincinnati, Oh.) - Duke Energy will replace and upgrade a power line across Interstate 275 the first three weekends in March, impacting southbound and northbound lanes beginning March 6 through March 21, from 8 a.m. to 5 p.m. each weekend day, weather permitting. The overhead line is being replaced from the Miami Fort Station in North Bend Ohio, to Tanners Creek in Lawrenceburg, Indiana.
This project will use helicopters to help rebuild a 4-mile section of 345-kilovolt (kV) transmission line that crosses the major highway and the Ohio River. The work impacts portions of Ohio, Kentucky and Indiana.
The weekend work will result in 45-minute rolling roadblocks where traffic is slowed to 10 miles per hour on both north and south arteries of I-275 in Ohio, Kentucky and Indiana. The work is scheduled mostly between 8 a.m. and 5 p.m. – allowing windows for traffic to return to normal speeds between the 45-minute windows. The weekend of March 27-28 will be used as a backup period should any work be delayed by events such as weather conditions.
The following I-275 ramps will be closed during the scheduled weekend work windows:
• Belleview Drive entering I-275 South (Indiana)
• Kilby Road entering I-275 South (Ohio)
• Route 8 (Bullitsburg Church Road) entering I-275 North (Kentucky)
• Highway 212 (Terminal Dr) entering I-275 North (Kentucky)
• Highway 237 (N Bend Rd) entering I-275 North (Kentucky)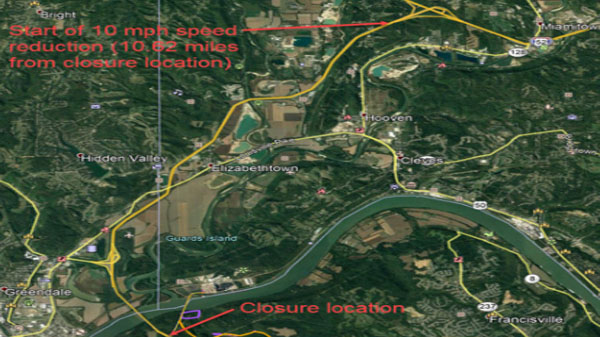 Photo provided.
The helicopter work must be conducted during daylight hours for safety reasons. The unique aerial work involves replacing a high voltage 345-kV transmission line that crosses the Ohio River between Hamilton County, Ohio and Dearborn County, Indiana that has been in operation for decades.
Using helicopters for the project improves safety for the public and for construction workers, as well as cuts time and cost – with savings coming from shorter work schedules as well as restoration involving property disturbances.
The company worked with the Federal Highway Administration, Kentucky Department of Transportation, Ohio Department of Transportation and the Indiana Department of Transportation for the temporary closures and traffic control and will be onsite to assist travelers as well as signage.
Electronic message boards notifying drivers will be displayed along the interstate near the worksite to warn travelers of traffic implications in advance of the work beginning. Online traffic mapping programs have also been notified of the traffic restrictions. For add