The crash happened in the Madison area on January 9, 2020.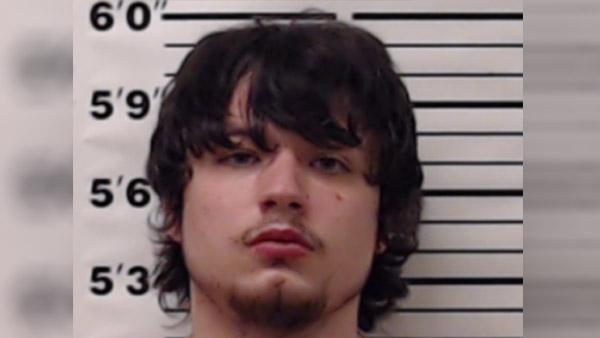 Blake Coombs. Photo by Indiana Department of Corrections.
(Madison, Ind.) - Sentencing has been handed down for a man who caused a fatal crash while fleeing police.
It was January 9, 2020 when Madison Police attempted to conduct a traffic stop on a passenger vehicle, driven by then 18-year-old Blake Coombs.
The pursuit started on State Road 7 and continued to State Road 250, State Road 3, and then State Road 256 before the vehicle left the roadway and struck two utility polies near Thompson Road.
As result of the crash, Tyler Cooley, 18, of Hanover, and Brooklyn James, 19, of Madison, sustained fatal injuries.
According to the initial investigation, blood tests showed the Coombs had controlled substances and marijuana in his system at the time of the crash.
Coombs pleaded guilty to two counts of Resisting Law Enforcement Resulting in Death (Level 3 Felony) on April 20 in Jefferson County Court.
During the hearing, families of the victims appeared to provide impact statements. Sandy Cooley, the grandmother of Tyler Cooney provided a written statement to be read in court:
"No amount of time you serve, Blake, will fix what you have done or bring back your victims. We just wish you hadn't been so selfish or cowardly and faced the consequences of your actions. All you had to do was stop."
Coombs was convicted on the lead charges, one for each victim. He was sentenced to 16 years behind bars with one year suspended to probation.
"This is a tragic and unfortunate reminder to obey traffic stops and pull over safely, even if you fear the consequences. I want to thank the families of the victims for their participation in the court process and for providing impact statements to the court. I am continuing to keep the family of these young victims in my prayers," said Prosecutor David Sutter at the conclusion of the hearing.
RELATED STORIES