Three veteran educators are moving into new roles this school year.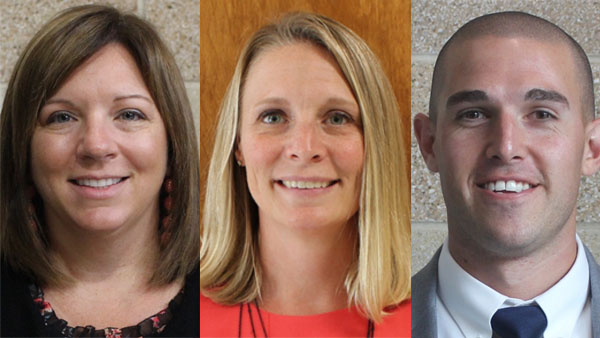 Joanne Aghotte, Kiersten Rogers and Brandon McBee. Photos by SLSD.
(Harrison, Oh.) - Three veteran educators will be taking on new leadership roles in the Southwest Local School District this coming school year.
The Southwest Local School Board of Education recently named Mrs. Joanne Aghotte as the next principal of Crosby Elementary.
For the last two years, Aghotte has served as the Dean of Students and assistant principal at Harrison High School.
Aghotte replaces Kiersten Rogers, who will now serve the district as the Director of Pupil Services. Rogers had been the principal at Crosby Elementary for the last five years.
Lastly, Brandon McBee has been appointed the next assistant principal at Harrison High School.
McBee previously served as a science teacher at Harrison Junior School, Dean of Students and girls basketball coach.
"I'm extremely excited to join the high school staff and have the opportunity to continue to serve the students of the Southwest Local community," said McBee.