The scout collected donations for the We Care Packages, Inc. program.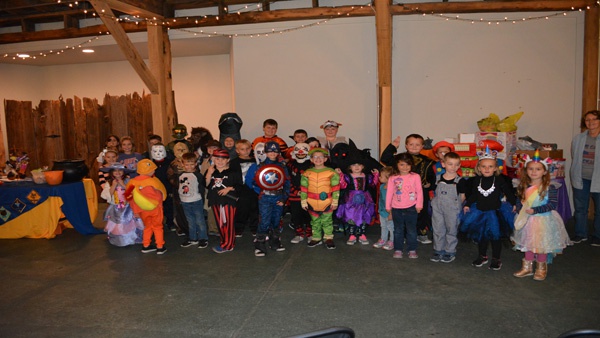 (Rising Sun, Ind.) - The Rising Sun Scout Pack #650 was planning ahead for the holidays at their Halloween Pack meeting.
The scout used this meeting to collect donations for active military members for We Care Packages, Inc.
We Care Packages is a non-profit in Lawrenceburg.
Cubmaster, Mark Uhlmanseik, led the cubs to collect over 400 packages of hot chocolate, 160 small bags of marshmallows, 150+ chocolate bars, granola, chips, jerky, lip balms and other treats to present to the We Care Packages Agent, Kathi Prarat, for distribution.
The Rising Sun Scout Pack also donated Santa hats and stockings to be stuffed.
Active military members stationed in remote locations will receive personalized Christmas cards and paper ornaments for the holiday season to let them know the scout appreciates everything they do.
The Aurora Lions Club is also getting involved.
They will be hosting a Pancake Breakfast benefit for We Care Packages, Inc. program this Saturday, November 9.
The breakfast will be held from 7 - 11 AM at the Aurora Lions Club, on the corner of 2nd and Main Street.
All proceeds will be donated to the "We Care" program.