Greendale Police assisted with the arrest on Tuesday morning.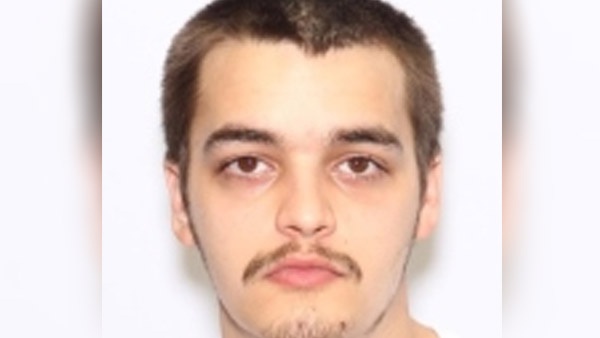 Photo provided by the Hamilton County Sheriff's Office.
(Whitewater Township, Oh.) – The man wanted for his alleged role in a double shooting has been taken into custody.
Brian James was arrested on Tuesday around 8:30 a.m. at a motel in Greendale, according to Hamilton County Sheriff Jim Neil.
James was taken into custody by the Hamilton County Sheriff's Office Fugitive Apprehension Unit with the assistance of Greendale Police.
The 23-year-old is a suspect in a double shooting that took place on Shore Lane in Whitewater Township on October 16.
During the incident, John Polly, 59, and Chris Black, 36, were shot multiple times. As result, both were transported to UC Medical Center with Black being listed in critical condition.
James is facing two counts of Felonious Assault (2nd degree Felony) and one count of Firing a Weapon into a Habitation (2nd degree Felony).
He is currently held in Dearborn County Jail awaiting extradition to Hamilton County.
RELATED STORIES
Suspect Identified In Whitewater Township Double Shooting