The Indiana DNR says TB surveillance done over the past two deer hunting seasons in southeastern Indiana has brought in more than 2,500 samples, but none have tested positive.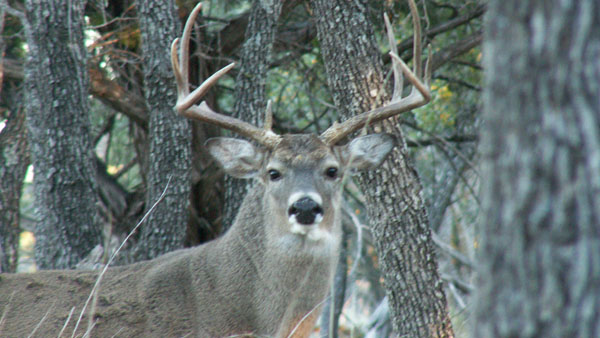 (Undated) - Hunter participation in previous years has allowed the Indiana DNR to scale back bovine tuberculosis (bTB) surveillance in southeast Indiana.
The bTB surveillance the DNR conducted during the 2016-17 and 2017-18 hunting seasons resulted in the collection of more than 2,500 samples. None tested positive for the disease.
Because those testing results may suggest the prevalence of bovine tuberculosis within the previous surveillance zones was at a very low level, the DNR Division of Fish & Wildlife has established a bovine tuberculosis surveillance zone in a smaller focal area of Franklin and Fayette counties than in previous years.
DNR will still accept samples for bTB testing from concerned hunters who harvest deer from outside the focal area, but still within the 2017 bTB surveillance zone.
Bovine tuberculosis is a chronic bacterial disease that affects primarily cattle, but can be transmitted to any mammal. In 2016, the disease was detected in a deer culled for testing from a Franklin County cattle farm affected by bTB.
Surveillance involves collecting and testing lymph nodes from the head and neck of deer harvested by hunters and voluntarily submitted for evaluation.
The DNR asks those who hunt in the small focal area to help it collect as many samples as possible. The preference is for bucks that are 2 years old or older, but all deer will be accepted for testing. Submitting deer for testing is voluntary.
A biological check station staffed by DNR employees will be located at Whitewater Canal State Historic Site maintenance facility at 19083 Clayborn St., Metamora. The check station will be staffed on weekends from 9 a.m. to 6 p.m., Nov. 3 – Dec. 23. After hours, hunters may drop off deer heads in a designated drop box at the check station. In addition, drop-off locations will be established at two area businesses for hunters to drop off deer heads.
See wildlife.IN.gov/9320.htm for more information where to submit a deer for testing, more general information on bTB, and how to help with this effort.
Hunters must check in their deer online and receive a confirmation number before bringing the deer to a biological check station. The deer must be submitted to a biological check station within 12 hours of harvest to be eligible for testing.
To view all DNR news releases, please see dnr.IN.gov.