Muncie resident Jeannine Lee Lake wants to challenge Republican Congressman Greg Pence.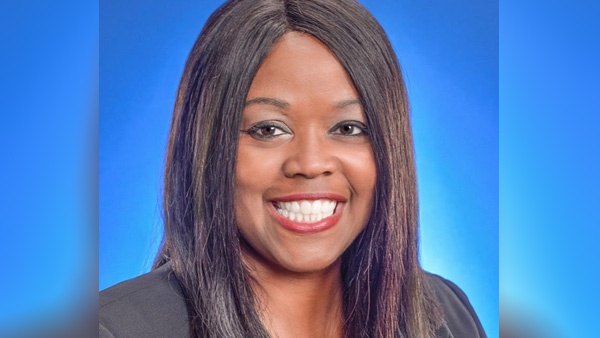 Jeannine Lee Lake. Photo via Lake for Congress.
(Muncie, Ind.) - The woman who ran against Indiana 6th District Congressman Greg Pence in 2018 wants a rematch.
Muncie businesswoman and journalist Jeannine Lee Lake says she will run in 2020 for the Democratic nomination in the 6th district, which covers much of eastern and southeastern Indiana.
Lake lost to Republican Greg Pence in a landslide in last November's general election in the Republican-leaning district. Pence, a Columbus resident and brother to Vice President Mike Pence, garnered 64 percent of the vote to 33 percent by Lake. Libertarian Tom Ferkinhoff received about three percent.
In a statement, Lake says she decided to put in her bid for a second time because she is worried about the state of the country.
"It took Mike Pence three times to run before he won a seat in the House, Joe Donnelley, three times. I figured it might take the little brown girl from Crawfordsville a few times, too — and that's all right with me," Lee said.
Lake, who was the grand marshal at the Lawrenceburg Pride Parade last month, said the Pence brothers have embraced division, hurt and hate.
"I learned that the Pence family is very powerful in Indiana despite not truly being good for Indiana in terms of the discriminatory RFRA bill and the $20 million cleanup bill that Greg Pence left Hoosiers after Kiel Bros Oil Co. went bankrupt while he was at the helm. I feel as if voters view them as having family values and Hoosier values, but their policies blatantly overlook the needs and desires of Hoosiers - many who are struggling financially whether it's in rural or urban communities," she said.
She confronted Greg Pence at the re-election announcement of Governor Eric Holcomb on Saturday in Knightstown, asking him about conditions at the U.S. southern border. After shaking Lake's hand, Pence appeared to walk away from the ambush confrontation.
"I'll find Phantom Greg Pence again soon and keep asking why he thinks it's okay to let kids grow up in cages. Help me make him a one-term Congressman!" she said in a Facebook post requesting campaign donations.
Lake, a married mother of four and grandmother of two, is the editor and publisher of The Good News, a news outlet in Muncie. The Ball State University graduate is chairwoman of Feed My Sheep and is involved with The Muncie Matters Alliance, Big Brothers Big Sisters, East Central Indiana Minority Business Council, and other organizations.