Dylan Liddle is one of 28 Hoosiers selected to participate.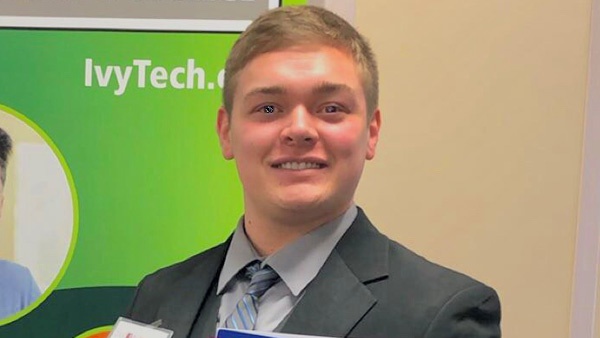 Dylan Liddle. File photo.
(Dearborn County, Ind.) – The Chairman of Dearborn County Democrats has been selected by the Emerging Leaders Project to be involved in the 2022-23 trainings.
Dylan Liddle was selected to be one of 28 participants from an applicant pool of more than 100 Hoosiers.
The Emerging Leaders Project was founded in 2011 to bring more young people into public service.
Liddle, 22, already has plenty of experience in public service as the chairman of Dearborn County Democrats. He also ran for Lawrenceburg mayor as an 18-year-old high school student.
As part of the Emerging Leaders Project, Liddle will attend conferences in Indianapolis throughout the year that focus on various aspects of campaign management, public policy, and party building. Emerging Leaders also participate in conference calls with high-profile Democrats, are connected to a professional mentor in their home community and are invited to attend state and local party events.
Since 2011, the Emerging Leaders Project has trained more than 300 Hoosiers in campaigning, volunteering and being community advocates.
More than two dozen are currently serving in elected office, with many more serving in various other roles in their community.
For more information, visit FAQs | Emerging Leaders (emergingleadersproject.org).