Registered Dearborn County voters may vote at any of the 10 locations.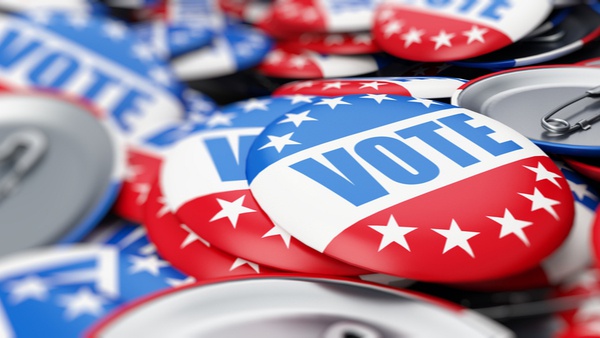 (Dearborn County, Ind.) – Registered Dearborn County voters will have 10 vote centers to choose from during the November 3 General Election.
Clerk of Courts Gayle Pennington says the 10 vote centers will be open on election day from 6:00 a.m. to 6:00 p.m.
Any registered voter residing in Dearborn County may vote at any of the following locations on election day:
Dillsboro Civic Center – 9824 Central Avenue, Dillsboro
First Baptist Church of Aurora – 6060 Blair Dr., Aurora
Agner Hall – 145 Speedway Dr., Lawrenceburg
Tanner Valley Methodist Church – 19235 State Route One, Lawrenceburg
Willies Sports Café (lower level) – 19325 Schmarr Dr., Lawrenceburg
Dearborn Hills United Methodist Church – 25365 Stateline Rd., Lawrenceburg
St. John Catholic Church – 25743 State Route One, Dover
St. Martin Catholic Church – 8044 Yorkridge Rd., Guilford
Manchester Firehouse – 7893 State Route 48, Aurora
Moores Hill Senior Center – 16610 N. Broadway St., Moores Hill
Pennington says each vote center will have four to six sign-in lines and an average of 14 machines to vote on.
Wait times are expected to be limited.
The county will also have satellite early voting sites at the Bright Firehouse on Salt Fork Road or the Dillsboro Civic Center on Saturday, October 24 between 10:00 a.m. and 2:00 p.m.
The Dearborn Hills United Methodist Church will also be an early voting site on October 31 until 2:00 p.m.
Early in-person voting will take place at the Dearborn County Administration. Voting will be daily, Tuesday October 6th thru Saturday October 31st from 9:00 a.m. to 4:00 p.m. and Monday November 2nd 9:00 a.m. until noon.
Pennington says the county will comply with CDC recommendations and guidelines to minimize public health risks while providing in-person voting or for those working as election workers.
An application for voting by mail may be submitted anytime by visiting www.indianavoters.com. Applications should be printed and submitted to the clerk's office at 165 Mary Street, Lawrenceburg, IN 47025.
To register to vote or to check your voting status, visit www.indianavoters.com. The deadline to register to vote is Monday, October 5.
Anyone with questions should contact the clerk's office at 812-537-8867.
RELATED STORIES: