The 4th annual fundraiser will take place on May 3, 2020.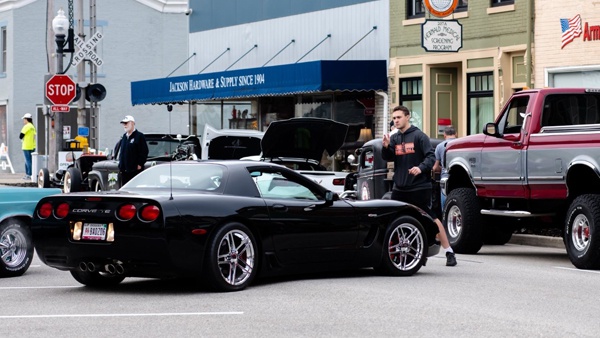 (Photo by Dickie Bill Photography.)
(Lawrenceburg, Ind.) - The 4th annual Cruisin' to a Cure for ALS Car Show has set the date for May 3, 2020.
Logan Lawrence hosts this car show in honor of his grandfather, Carlos Lawrence, who passed away in 2009 from ALS.
Pre-registration is open from now until April 15. The cost is $15 for pre-registration.
Although you can still register the day of, registration will cost $20. Day of registration will run from 9 AM - 12 PM.
This event is open to "anything on wheels" including, customs, classics, modern vehicles, race cars, motorcycles, etc.
Cash awards of $500 for Best of Show and $200 for Farthest Traveled will be given out at the show. 80 plaques and 20 specialty trophies will also be awarded.
Awards will be held at 4:30 PM.
Over the past three years, over $65,000 has been raised for the ALS Association Indiana Chapter.
Cruisin' to a Cure is presented by the City of Lawrenceburg, and sponsored by Lawrence Motorsports, Keen Parts, Eagle 99.3 Radio, and Civista Bank.
For more information on how to become involved, you can visit the Cruisin' to a Cure Facebook page or send an email to logan352law@gmail.com.
Any donations are greatly appreciated. Checks can be made out to Cruisin' to a Cure for ALS.