Indiana State Police - Versailles Troopers made the initial traffic stop before the vehicle fled through two counties.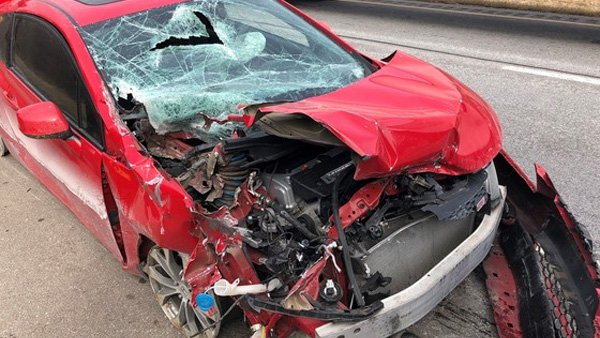 Photo by Indiana State Police.
(Versailles, Ind.) - A Crawfordsville man is in custody after leading police on a 30 mile pursuit through two Indiana counties.
Indiana State Police – Versailles conducted a traffic stop on Interstate 65 southbound near the 56-mile-marker in northern Jackson County on Monday afternoon.
The stopped vehicle, driven by Mitchell W. Jones, 30, of Crawfordsville, would flee the scene going southbound, which caused numerous ISP-Versailles Troopers to get involved.
Jones' vehicle struck a tire deflation device deployed by a trooper near the 48-mile-marker. The vehicle continued with two deflated tires before striking an additional stop-stick in Scott County.
While approaching the Scottsburg exit, Jones crashed into the rear of a semi pulling a trailer. Jones further resisted arrest before being taken into custody. According to a news release, he spit on numerous officers and EMS personnel once in custody.
Jones was transported to a hospital in Seymour for evaluation before being transferred to Jackson County Jail where he faces numerous charges.
The specifics of the charges were not released.