The 14-year-old from Lawrenceburg is battling stage 4 cancer.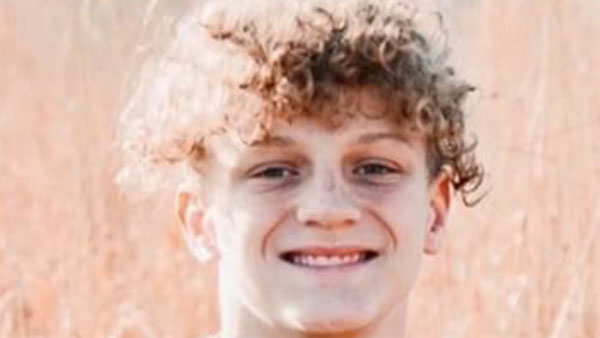 (Lawrenceburg, Ind.) – The surrounding community continues to rally behind Brady Gabbard.
The 14-year-old from Lawrenceburg was recently diagnosed with stage 4 cancer. Just days after the news broke, area residents, businesses, organizations, and others were quick to respond with generous donations to assist the Gabbard family with medical expenses.
Since the launch of a GoFundMe page last week, more than $47,000 has been raised.
Gabbard began his treatment over the weekend. According to an update on the Bradystrong Facebook page, doctors are focusing on pain management, and keeping a close eye on the functioning kidney.
While Brady fights, fundraising continues to assist the Gabbard family.
Kensington Harrison, a friend of Brady's, designed a t-shirt and has partnered with Ohio Valley Screen Printing to do an online sale. Half of the proceeds will go to Brady and his family.
Lawrence Motorsports in Aurora is giving away an oak wood chest with 100 percent of the proceeds going to the Gabbard family. Tickets are one for $5 or five for $20. Donations can be made by stopping at Lawrence Motorsports on U.S. 50 in Aurora.
RELATED STORIES
Lawrenceburg HS Football Player Diagnosed With Stage 4 Cancer; Fundraiser Launched