The traffic stop on State Road 1 ended with the driver's arrest.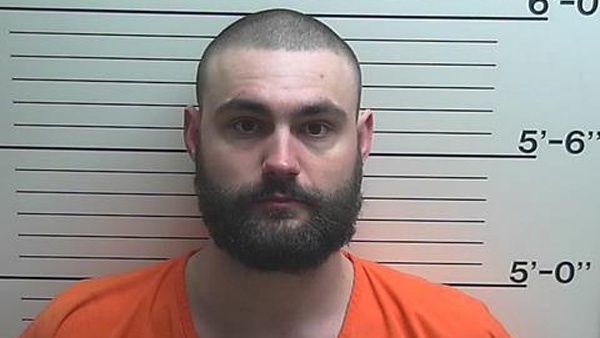 Jarod S. Pettit. Photo by Dearborn County Sheriff's Office.
(Dearborn County, Ind.) - A Sunman man was arrested after police found him in possession of cocaine, marijuana, guns, and military grade smoke grenades.
The traffic stop for speeding happened on State Road 1 in Dearborn County on Thursday, March 28. When a deputy approached the pickup truck, the officer immediately smelled marijuana.
A vehicle search revealed the driver, Jarod Pettit, 23, was allegedly in possession of two grams of cocaine, marijuana, a handgun, a digital scale, a ledger which police believe was used to record drug transactions, and paraphernalia. Deputies also say they recovered two M18 smoke grenades.
Pettit was arrested and charged with Possession of a Destructive Device (level 5 felony) and Possession of Cocaine (level 4 felony).
He remains held in jail at the Dearborn County Law Enforcement Center as of April 15.