Get in the holiday spirit this weekend in downtown Lawrenceburg.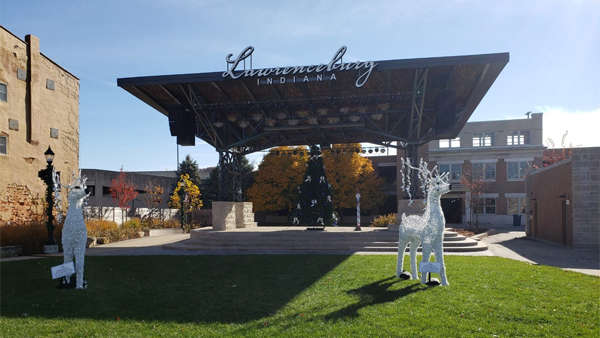 Photo by Travis Thayer, Eagle Country 99.3.
(Lawrenceburg, Ind.) – The City of Lawrenceburg will be getting in the holiday spirit this weekend with two big events.
Small Business Saturday will take place on November 27.
Attendees will enjoy specials and sales all day at more than 15 downtown merchants. The event will also feature the Snowman Scavenger Hunt from 11:00 a.m. to 2:00 p.m.
Complete the scavenger hunt for a box of holiday cookies and sweet treats.
Then, on Sunday, November 28, the City of Lawrenceburg will host their annual Mayors Reception and Tree Lighting Event at the Event Center and Civic Park.
Event Center activities include:
Cincinnati Brass Band (5:30 PM)
Hord D'oeruvres and Drink Station (5:30 PM)
LMS Ornaments Distributed (5:30 PM)
Transition to Civic Park (6:45)
Civic Park activities:
Mayor's Welcome (7:00 PM)
Essay Winners Announced (following Mayor's Welcome)
Lighting of Christmas Tree (7:00 PM)
Hot Chocolate, Sugar Cookies & Ornaments (7:00 PM)
Christmas Caroling (7:15 PM)
For more information, visit www.thinklawrenceburg.com.