Fifteen high school juniors from Kenton County are participating in the new program.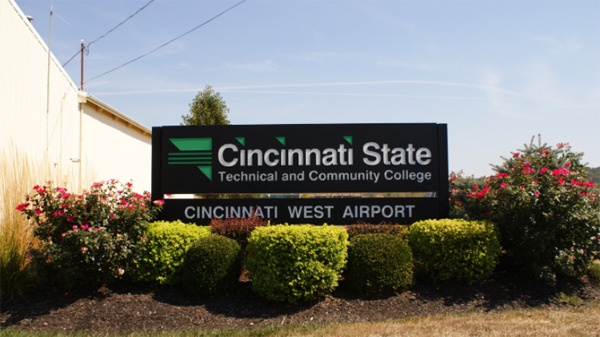 (Harrison, Oh.) - A new program will provide Kenton County students the opportunity to pursue aviation maintenance careers.
Cincinnati State announced Monday a specially designed program to help students get an early start on completing a degree in aviation maintenance technology and become certified drone pilots.
Fifteen high school juniors from the Kenton County School District are participating in the program.
Each morning during the school week, the students will board a bus that will take them to the Cincinnati State's Harrison Campus, where they will begin learning how to keep jets safely flying in the college's FAA-Certified Aviation Maintenance Technology program.
Students who complete the half-day, two-year program can earn up to 29 hours of college credit and three national certifications.
"The Kenton County School District has been a wonderful partner in developing this program, which is an extraordinary example that education has no boundaries when it comes to preparing students for our regional workforce," said Dr. Monica Posey, president of Cincinnati State.