Rocky's Tobacco in Aurora has been burglarized twice in 11 days.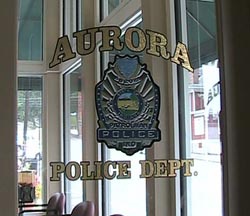 (Aurora, Ind.) – For the second time in as many weeks, an Aurora store was burglarized.
Rocky's Tobacco was broken into sometime between Wednesday night and Thursday morning, September 18 and 19, according to Aurora Chief of Police Josh Daugherty.
The same shop had previously been burglarized on September 10.
"Possibly the same suspect there are some similarities in the two burglaries. Cigarettes were taken and some similar products were taken," said Daugherty.
If you have information that can help police solve the cases, contact the Aurora Police Department at (812) 926-1101.
RELATED STORIES: