You'll still hear Mike Perleberg call high school sports on Eagle Country 99.3, but the former news director has a new gig in Dearborn County.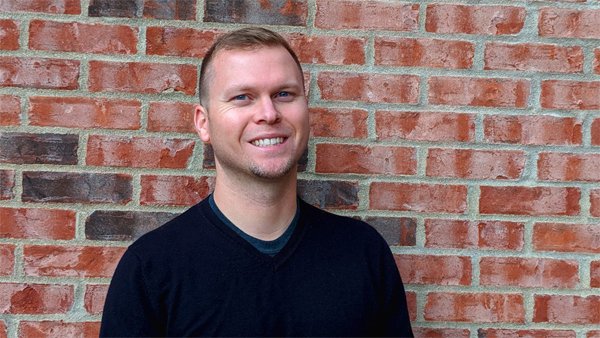 Mike Perleberg. Photo provided.
(Lawrenceburg, Ind.) - One Dearborn believes timing is right to increase its marketing efforts around attracting business growth, potential developers/projects and quality of place investment. The nonprofit economic development organization, based at Ivy Tech's Lawrenceburg lakefront facility, has recruited longtime Eagle Country 99.3 WSCH-FM broadcaster, Mike Perleberg, to join the leadership team.
In his new role as Director of Marketing and Community Projects, Perleberg will focus on maximizing the organization's economic development online presence, building a regional multi-media marketing strategy and enhancing existing business attraction materials. He will also be actively engaged in the activities of multi-stakeholder teams that are implementing the strategies outlined in the Dearborn County Regional Economic Development Plan.
"We needed a professional who knows our communities, is passionate about Dearborn County and has strong technical skills in marketing and communication," stated Terri Randall, President of One Dearborn.
The organization is looking forward to supporting Perleberg as he applies the skills he has acquired over 13-years at Eagle Country 99.3 to impact the community in a whole new way.
"Reporting on southeastern Indiana since 2006, I have gotten to know so many local leaders, businesses and everyday people that make our region great. Likewise, covering events large and small has given me a unique understanding of the opportunities, challenges and potential Dearborn County -- which my family and I proudly call home -- possesses. I look forward to continue telling our county's story to help One Dearborn with the important work it does," Perleberg stated.
Perleberg starts the new position on October 7, 2019.
Mike and his wife, Stacey, reside in Bright with their daughter and son, Abigail and Michael.
For more informaton on One Dearborn or to access the Dearborn County Regional Economic Development Plan, visit: http://www.1dearborn.org/uploadIMG/moxie/Reports/RegionalEconomicDevelopmentPlan.pdf.