The Backyard Grill and Tousey House Tavern in Burlington had been burglarized in the past couple weeks.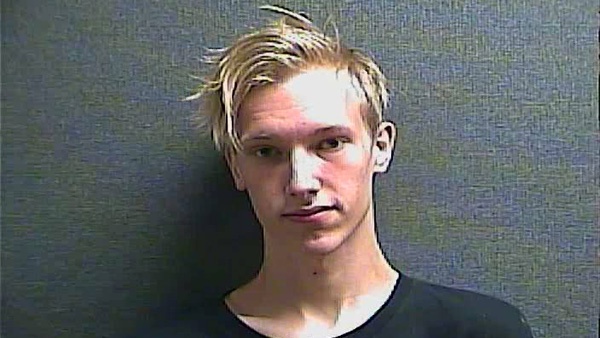 Deven Nelson. Photo by Boone County Sheriff's Office.
(Burlington, Ky.) - A teen is busted for burglarizing two Burlington restaurants, one of which he previously worked for.
A break-in was reported at the Backyard Grill on Carlton Drive back on June 27. Three bottles of liquor were stolen, according to the Boone County Sheriff's Office.
That burglary was followed by another at the Tousey House Tavern on North Jefferson Street on July 2. Again, several bottles of booze were taken by the perp.
The suspect was recorded committing the theft on surveillance video. Investigators identified the individual.
"At this time the suspect was believed to be Deven Nelson after an employer confirmed that Nelson had previously worked at the Tousey House and had just recently applied to work there again," Boone County Sheriff's Office spokesman Sgt. Philip Ridgell said.
Nelson, 18, of Burlington was found and arrested by police just a short time after the Tousey House burglary. A deputy leaving the restaurant saw a male matching the suspect description walking less than a mile from the scene.
Ridgell says Nelson was interviewed and allegedly confessed to the crimes.
He is in the Boone County Jail charged with two counts of Burglary 3rd Degree. Bond has been set at $25,000.