The annual fair runs August 8-13 with a special Free Day taking place on August 6.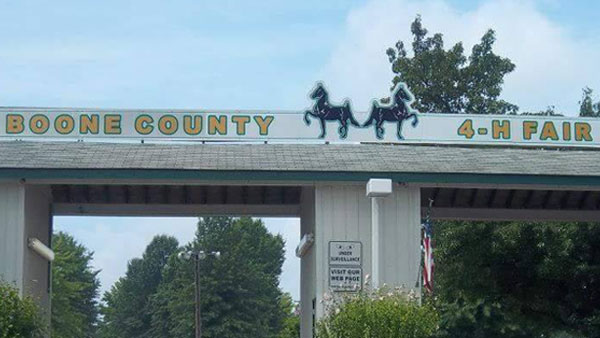 (Burlington, Ky.) – The 2022 Boone County 4-H and Utopia Fair is less than a week away.
The annual event runs August 8-13 at the Boone County Fairgrounds in Burlington.
Some of the highlights at the fair include the Demolition Derby, Pageants, Frog Jumping Contest, ATV Dirt Drag Racing, Pig Scramble, Baby Show, Truck Drags, and Monster Truck Show.
The live music lineup includes American Idol Season 19 contestant and Kentucky native Alex Miller, John Morgen, Joker's Wild, Saffire Express, Whiskey Town, REVIVAL, and Bad Habit.
Cost to get in the fair is $12 per person and includes parking, unlimited rides and grandstand events.
Prior to the official start of the fair, a 90th anniversary celebration will be held on Saturday, August 6 starting at 1:00 p.m. The free day will feature Fishing Frenzy for ages 15 and younger, food trucks, cruise-in, vehicle parade, live music and fireworks.
For more information and the full schedule of events, visit Boone County Fair 2022 - Boone County, KY 4-H and Utopia Fair.