April is National Volunteer Month.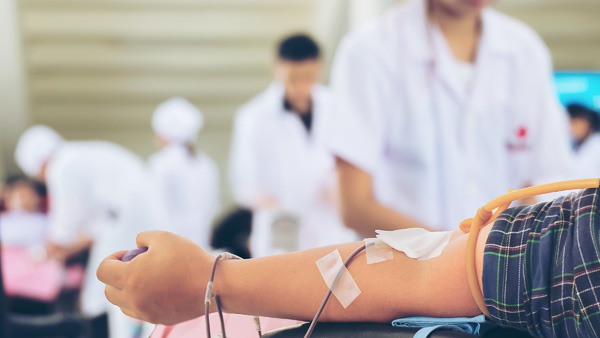 Shutterstock photo.
(Hebron, Ky.) – April is National Volunteer Month, and blood donors are needed here locally.
The American Red Cross has announced an upcoming blood drive on Monday, April 19 at Delta Airlines CVG, 2939 Terminal Drive in Hebron.
The drive will run from 10:00 a.m. to 4:00 p.m.
Healthy individuals, especially those with type O blood, are urged to give blood to ensure hospitals can meet patient needs.
As a thank you, those who give blood by April 30 will be entered for a chance to win one of five $1,000 e-gift cards to a merchant of choice. Additional details at rcblood.org/gift.
Additional blood drives will be held in Newport and in downtown Cincinnati between April 20-29.
For more information or to schedule an appointment, visit www.redcrossblood.org or call 1-800-733-2767. Appointments may also be scheduled on the Red Cross Blood Donor App.