A tractor trailer caught fire on I-74 in Ripley County Monday morning.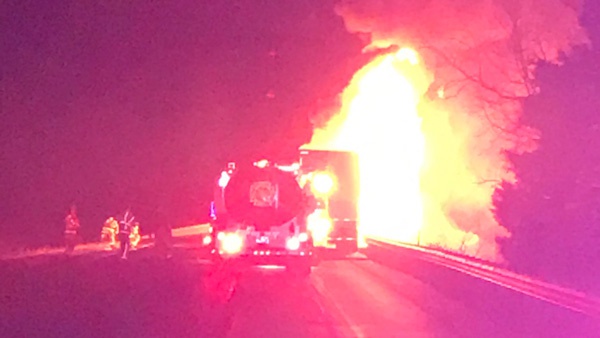 Indiana State Police photo.
(Sunman, Ind.) - Interstate 74 Westbound was shut down by an overnight tractor trailer fire.
The fire occurred early Monday morning at the 154 mile marker, just west of the Sunman/Milan exit.
Indiana State Police said the truck fire and subsequent cleanup forced the interstate to be shut down.
The highway remains closed as of 6:15 a.m. Indiana State Police expect it to reopen around 7:00 a.m.
No injuries were reported in the fire, per dispatchers.