Trick-or-treaters and families are encouraged to scale it back this year, practice social distancing, wear masks, and only visit homes you are familiar with.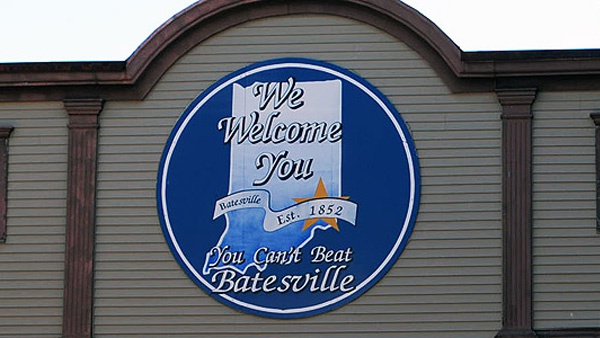 (Batesville, Ind.) - Batesville Mayor Mike Bettice provided an update for Halloween and trick-or-treat during the City Council meeting Monday.
Halloween has traditionally been celebrated with the American Legion parade and a trick-or-treat from 6-8 p.m. on October 31.
Due to coronavirus, the American Legion has cancelled their annual parade. Mayor Bettice is encouraging trick-or-treaters and families to use their best judgement if they decide to participate in trick-or-treating this year.
"If you decide to go trick-or-treating you are welcome to do so on October 31 from 6-8 p.m. and if any changes are made it will be shared with our media partners and on social media," Mayor Bettice announced Monday. "Take precautions to be safe as possible and find a way to incorporate a mask as part of your costume for both trick-or-treaters and those handing out candy."
Indiana set new records for the number of coronavirus cases per day this past weekend and Ripley County has been averaging about 23 new cases per week recently.
The mayor offers the following tips:
· Trick-or-treaters and families are encouraged to scale it back and practice social distancing, carry and use hand sanitizer, wear masks, and consider only trick-or-treating in your neighborhood or at homes you are familiar with.
· If you are giving out candy find a way to use a table to provide appropriate spacing or just leave candy on the table for kids to pick up.
· Those uncomfortable with having trick-or-treaters come to their homes are encouraged to not participate and leave your lights off.
· If you are feeling ill please do not participate!
"I encourage everyone to practice the same things that we've been doing the past eight months. School has been open and appears to be going well so be sure to use that same sort of thinking," Bettice remarked.
There are other Halloween-related events happening in the area this month:
· Batesville Memorial Public Library is hosting the Great Pumpkin Walk from 5-8 p.m. on Friday, October 23.
· Weberding Carving Shop will host the annual Webfest from 10 a.m. to 2 p.m. on Saturday, October 24.
· Trunk-or-treat takes place at the Batesville Intermediate School from 4:30 p.m. to 6:30 p.m. on October 29. The event is sponsored by the Batesville Area Resource Center and has been approved by the Ripley County Health Department. Masks are required.
· Vogt Farm is hosting a haunted corn maze each weekend in October.
The American Legion has announced they plan to continue the annual parade in 2021 and the City of Batesville wishes everyone a safe and fun Halloween!