Some bright young students took to the Eagle Country 99.3 airwaves Wednesday morning.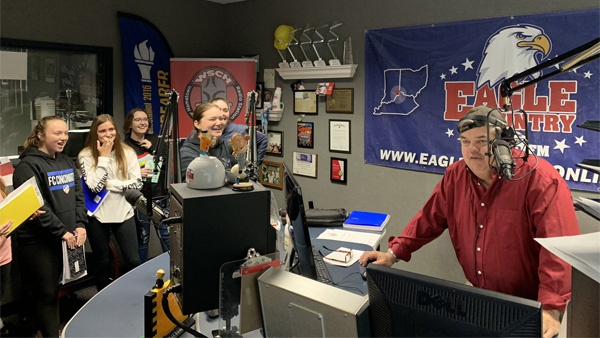 8th graders from Sunman-Dearborn Middle School hit the air with Eagle Country 99.3's Bubba Bo. Photo by SDMS principal Matt Maple.
(Lawrenceburg, Ind.) - About a dozen Sunman-Dearborn Middle School students visited Eagle Country 99.3 on Wednesday to learn more about the world of radio.
In addition to touring the station, the students got a chance to talk on-air with Bubba Bo.
Hear all the fun in the audio player below.