Lawrenceburg Mayor Kelly Mollaun joined Eagle Country 99.3 on Thursday afternoon.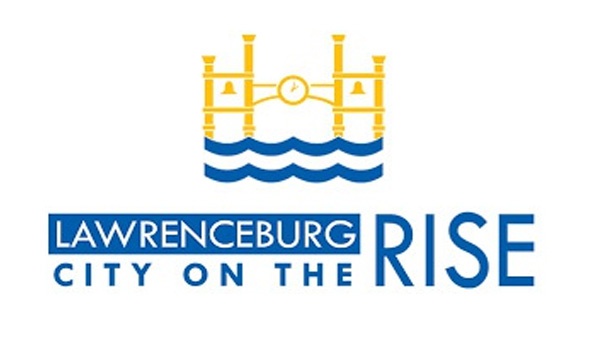 (Lawrenceburg, Ind.) - City of Lawrenceburg Mayor Kelly Mollaun stopped by Eagle Country 99.3 Thursday to talk all things Lawrenceburg.
The mayor started by recapping the spring and summer and how the City tried to keep operations as normal as possible amid the COVID-19 pandemic.
"We didn't know what to expect, nobody did," said Mollaun. "We decided to be as normal, if you can call it that, as we could. Obviously we wanted to make sure that we could be as safe and healthy as we could. I'm very happy with the way things ended up this year with all our events."
Mollaun thanked all City staff, Lawrenceburg Main Street, first responders and the community for doing their part to ensure that popular events such as Music on the River and Lawrenceburg Fall Music Fest were able to happen.
"Everybody had a part in this and we were able to make it work," said Mollaun. "Hopefully next year is more back to normal, we all hope, and we can go from there."
Speaking of the future, Mayor Mollaun says the City is working to potentially bring another restaurant to town, if everything works out.
"We're doing our due diligence there," said Mollaun.
The mayor also hinted that more retail businesses, a coffee shop, and potential bakery wanted in downtown Lawrenceburg.
On the Old State Road 48 road block, Mayor Mollaun says the City might be able to get started on a repair project soon than expected. The Community Crossings Grant Program has resumed taking applications, and the mayor is expected to make a trip to Indianapolis next week to meet with INDOT commissioner Joe McGuinness to explain the importance of the project.
"The sooner we can get that open for folks, the less of a hassle it is," said Mollaun.
Lawrenceburg residents are also being reminded that trick-or-treat will take place on Saturday, October 31 from 6:00-8:00 p.m.
"I hope the kids can get out and enjoy it and do it safely," Mollaun added.
HEAR DOUBLE T'S FULL INTERVIEW WITH MAYOR MOLLAUN IN THE AUDIO PLAYER BELOW