Donation jars will be set up around local businesses until March 9.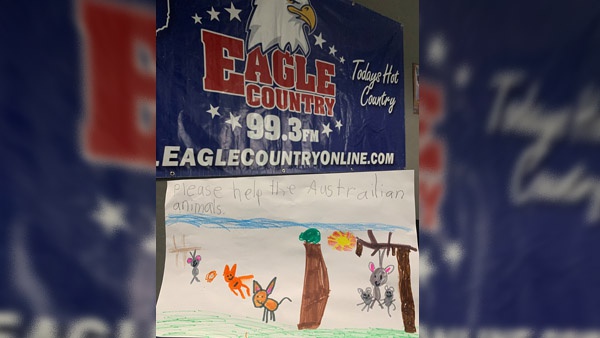 (Aurora, Ind.) - Some local 1st grade students are joining the rest of the world by using their voices and resources to raise money for the animals affected by the Australia wildfires.
Aurora Elementary 1st grade classes have teamed up to bring awareness to the Australian wildfires through project-based learning (PBL).
PBL is a popular way to engage students in what is going on around the world and learn how to become advocates for these issues in their community.
Through this project the children have learned to find a problem, assess the situation, and make a plan of action on how to help.
It was decided that placing jars in local businesses and asking the community to participate was the best way to be successful.
All 1st graders went to work by decorating jars, making posters, and agreeing on locations to place their jars.
You can find these donation jars at Tandy's, DJ's Bakery, Skyline, Wang's, Civista Bank, and even here at the Eagle's nest until March 9.
Funds raised will be given directly to the Cincinnati Zoo during a special visit on March 11. All money will go directly to the efforts to save these animals and their home.
A total of $52.64 has been raised since the jars were placed a week ago, Friday, February 7.
To help these students reach their goal of $120, you can contact Emily Vonderheide at Aurora Elementary School or donate at a participating location.
Listen to some Aurora Elementary 1st grade students talk Bubbo Bo into donating some money to help save the animals: