Whiskey City Summerfest will bring four bands to the stage at the Lawrenceburg Civic Park on Saturday, July 13.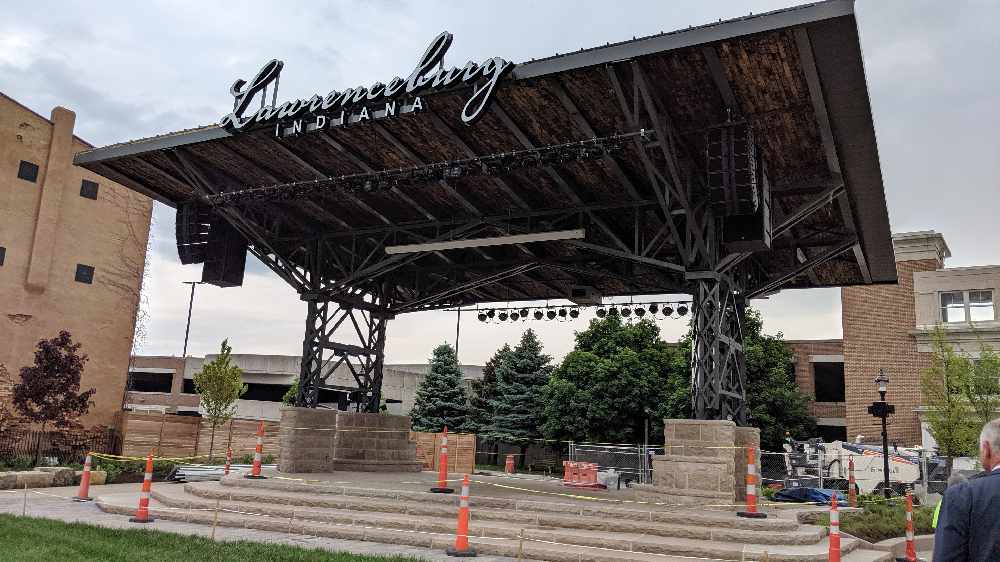 Lawrenceburg Civic Park. Photo by Mike Perleberg, Eagle Country 99.3.
(Lawrenceburg, Ind.) - The top-notch sound system at Lawrenceburg's all-new Civic Park will be put to good use this weekend during the Whiskey City Summerfest.
The new, free music event featuring local and regional bands happens Saturday, July 13 at the park at the corner of High and Short streets. Local musicians Brian "Biggin'" Noble and Brian DeBruler, who is president at Sol Records, are the day-long festival's organizers.
"It is something I had in mind for quite some time. After we put on an event at the VFW last year down in Harrison, I reached out to the city about the new park down here. Things just kind of fell together and we're excited to make use of such a wonderful facility," says DeBruler.
LISTEN TO EAGLE COUNTRY 99.3'S INTERVIEW WITH THE SUMMERFEST ORGANIZERS AND A LIVE, IN-STUDIO PERFORMANCE BY PURE GRAIN.
The bill is highlighted by three-time Grammy Award winner Delbert McClinton. The blues-rock singer-songwriter has had four albums top the U.S. Blues chart and has penned and performed hits including "Tell Me About It" and "Giving It Up for Your Love." McClinton will take the stage at 9:00 p.m.
The rest of the concert lineup includes Robin Lacy & Dezydeco at 3:00 p.m., The Renegades at 5:00 p.m., and Pure Grain at 7:00 p.m.
Beside the music, Whiskey City Summerfest visitors will enjoy food trucks and a beer garden. Free parking is available in the city parking garage from Walnut Street. Be sure to bring your own lawn chairs or blankets.
More information about Summerfest and other Whiskey City events can be found at www.whiskeycity.org.