The meetings will include discussion on draft updates to the Dearborn County Zoning Ordinance.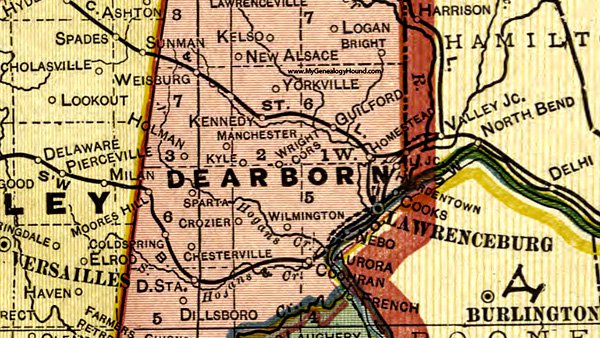 (Dearborn County, Ind.) – The Dearborn County Plan Commission is inviting community members to attend two upcoming public workshops.
The workshops will be held on Wednesday, October 21 to discuss draft updates to the Dearborn County Zoning Ordinance.
Starting on October 9th, both the existing and proposed zoning ordinance text as well as an online survey will be prominently posted on the Department of Planning & Zoning's Facebook page as well as its home page: www.dearborncounty.org/planning
The first public workshop will be held from noon-2:00 p.m. at Agner Hall in the Lawrenceburg Fairgrounds. A second public workshop will take place from 6:00-8:00 p.m. at the St. Leon Post 464 American Legion, 28866 Post 464 Road, Brookville, IN 47012.
All citizens and business owners in Dearborn County are invited to attend one or both sessions. Written comments may be submitted by mail to: Department of Planning and Zoning, 165 Mary Street, Lawrenceburg, IN 47025, or by email to planningpublic@dearborncounty.in.gov, or complete the aforementioned online survey.
HEAR BUBBA BO'S FULL INTERVIEW WITH MARK MCCORMACK, DIRECTOR OF PLANNING AND ZONING, IN THE AUDIO PLAYER BELOW
A recent housing study has identified a demand for more housing options in Dearborn County.
Since the original zoning ordinance and map were created in 1965, there has always been one Agricultural Zoning District and one Residential Zoning District. As the county ordinances have not been changed to account for certain types of residential uses and structures, these types of development have been limited—in terms of the types of housing that can be built without variances, conditional uses, and / or rezones, and also the options available in the (unincorporated areas of the) county for lots for residential uses, and related uses, improvements, and amenities.
The upcoming meetings aim to update zoning ordinance and map that accurately reflects the value of agricultural lands and uses of the county, the housing needs and character of the community, and to allow for more up-to-date tools in the land use and development toolbox.