Dr. Eliason joined Eagle Country 99.3 on Monday to talk about positive cases, testing, vaccines and more.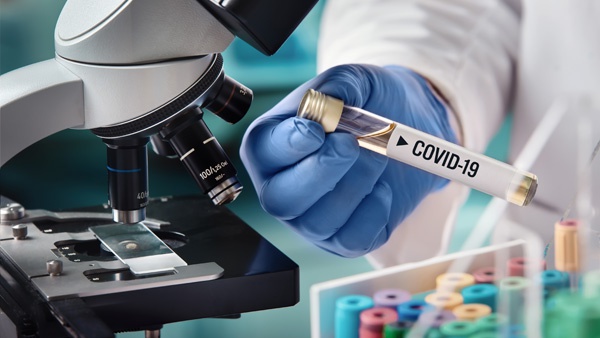 (Lawrenceburg, Ind.) – Indiana has moved into Stage 5 of the governor's Back on Track Plan, but that doesn't mean COVID-19 is gone.
Dr. Stephen Eliason, Health Officer and Medical Director of the Dearborn County Health Department visited Eagle Country 99.3 on Monday to update residents on the ever-changing landscape of COVID-19.
According to the Indiana State Department of Health, Dearborn County is doing pretty well in the fight against COVID-19, as the county is currently listed as blue on the ISDH county metrics portal. A blue designation means a county has a positivity rate below five percent.
Dearborn County currently has a seven-day positivity rate of 3.13 percent.
This past week, the county reported 33 positive cases. There have been no COVID-19 related deaths in the county for six consecutive weeks.
"Right now, we've been blue for a few days," said Eliason. "I do anticipate that we should be moving up into yellow. This is based on a seven-day moving average. We've seen an upward trend in the last few days unfortunately."
Dr. Eliason believes that the uptick could be related to the Labor Day weekend.
"When you factor in the incubation period of the virus and how long it takes for people to get sick, I think you can tie this increase into Labor Day activities reasonably," said Eliason.
HEAR BUBBA BO'S FULL INTERVIEW WITH DR. ELIASON IN THE AUDIO PLAYER BELOW
Eliason added that the health department wants everyone who feels sick to get tested, but those who aren't sick and haven't been exposed should not seek testing because it might exceed the testing capacity.
Now that we are moving into flu season, Dr. Eliason says it may be difficult for sick individuals to determine if they have the flu or COVID-19. If you get a fever followed by respiratory symptoms, it may be more likely to be COVID-19. Respiratory symptoms followed by a fever could indicate the flu, but Dr. Eliason says that isn't going to apply to every situation.
One way or another, Dr. Eliason recommends everyone get a flu shot.
"It could be that getting the flu and COVID at the same time that that might be more serious than getting one by itself." "I hopeful that wearing masks and social distancing might help reduce the incidents of flu, as well as COVID-19," said Eliason.
"If you want to know how to tell the difference between the two, it's probably difficult to do, said Eliason.
He added that If you get a fever and then respiratory symptoms, that may be more likely to be COVID. Getting respiratory symptoms then a fever could be more typical of the flu.
"That's definitely not going to apply to every situation, so if you get any of those symptoms, you need to stay home," said Eliason.
Hoosiers, like many others across the country, await a COVID-19 vaccine. Eliason said he's been invited to a meeting with the state health officer to discuss disbursement of a vaccine in Indiana.
If and when a vaccine is made available it will likely start with the more vulnerable populations, according to Eliason. It could be a few months before a potential vaccine is made available to everyday people.
In the meantime, Hoosiers are required to continue wearing masks and social distancing under Stage 5 of the Back on Track Plan.
"I think as long as we do that, we can open up," said Eliason. "We don't want to see more people die and we don't want to see people go out of business. We all want to get back to normal, so we just have to be smart about it, and frankly be patient with one another."
RELATED STORIES