Southeastern Indiana Congressman Greg Pence was a Marine in Beirut, Lebanon in 1983, leaving just days before a terrorist bomb killed hundreds of U.S. military members.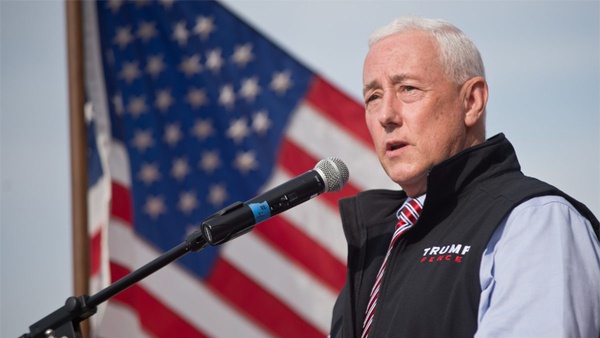 Indiana 6th District Congressman Greg Pence was in Beirut, Lebanon just days before the deadly 1983 bombing of U.S. military barracks there.
(Lawrenceburg, Ind.) – Indiana 6th District Congressman Greg Pence was a first lieutenant with the Marines serving in Beirut, Lebanon when one of the worst attacks in modern American military history occurred.
In October of 1983, an Iranian national drove a truck bomb into the U.S. Marine Barracks in Beirut. The explosion killed 241 American service members, including 221 of Pence's fellow Marines.
"In 1983, I was in Beirut, Lebanon," Pence, the older brother of Vice President and native Hoosier Mike Pence, told Eagle Country 99.3 Thursday. "I was in the Marine Corps barracks and left, thank God, 10 days before."
It was determined that the attack was carried out by Hezbollah, a terror group founded, trained, and financially supported by the Iranian regime.
Although he avoided being a potential victim of the attack by just days, Pence has never forgotten it.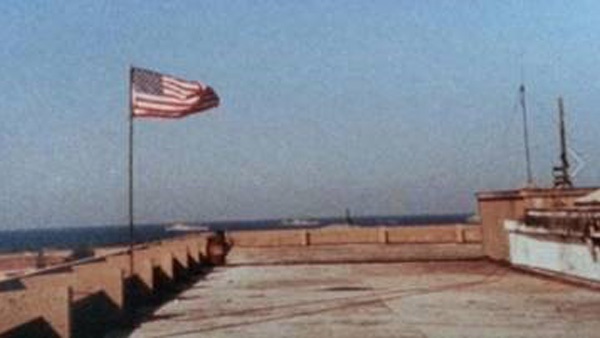 Retired Marine Greg Pence took this photo on the roof of the Beirut military installation. "Greg told his family that early in the morning, sometimes late at night, he'd liked to go up on the roof to watch the sunrise or watch the sunset. He'd sit next to an American flag that fluttered in that autumn breeze. He sent the family a picture of it that he saved," according to the congressman's office. Photo provided.
Today, he is introducing legislation to help American terror victims and their families satisfy financial judgments against Iran in connection to the Beirut bombing.
In the 36 years since the attack, families of the U.S. victims have won several court judgments authorizing the seizure of Iranian funds as restitution for the attack. Currently, these families seek to enforce these judgments against Clearstream S.A., a financial institution that launders money for the Iranian regime.
According to Pence's office, the bill amends the Iran Threat Reduction and Syria Human Rights Act of 2012 to allow the families of the Marine Barracks bombing victims to execute on $1.68 billion in Iranian funds currently held by Clear stream, a Luxembourg-based firm.
The legislation has bi-partisan support with Democratic Arizona Congressman Ruben Gallego also signing onto the bill.
"He's a fellow Marine. Marines always stick together. We're the first to fight, so we're fighting for the veteran families who lost their lives there," Pence said.
LISTEN TO EAGLE COUNTRY 99.3'S INTERVIEW WITH CONGRESSMAN GREG PENCE.

Many tensions between the U.S., its allies, and Iran still exist. President Donald Trump pulled the U.S. out of the multi-national Iran nuclear accord last year. Iranian news agencies say the nation's stockpile limits under the 2015 nuclear accord no longer apply.
In a Fox News interview over the weekend, Trump said he will never allow Iran to develop nuclear weapons.
"Some of the things Iran is doing – again," Congressman Pence said. "Iran has an economy that is suffering, so now they are trying to expand their influence in the Middle East. I think we are being successful in deescalating, with many, many, many other countries, Iran's activity in the Middle East. I don't see us heading to war or anything like that."
On Wednesday, Reuters reported that the Pentagon is considering a request to send around 5,000 additional U.S. soldiers to the region. It's unclear whether that request will be approved. The U.S. has already sent a carrier strike group and more bombers to the Middle East to counter what it claims are threats from Iran.
American officials have warned Iran that the U.S. will respond to any attacks on American forces or interests in the region.