The car show returns on Cinco de Mayo, 2024.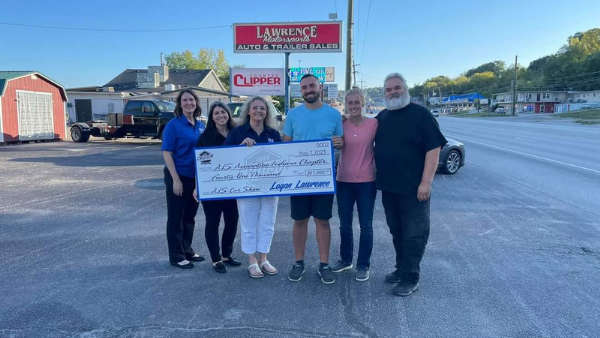 (Lawrenceburg, Ind.) - Another year, another big donation to the ALS Association.
On Monday, Logan Lawrence presented the ALS Association with a check for $41,000.
The funds were raised during the 7th annual Cruisin' to a Cure for ALS Car Show on May 7.
Through seven years, Lawrence and his car show have raised $208,000 that goes towards research to find a cure for AL.S.
Lawrence says he has received confirmation from the City of Lawrenceburg that next year's car show will take place on Sunday, May 5