Governor Matt Bevin has requested a recanvass of voting machines and absentee ballots.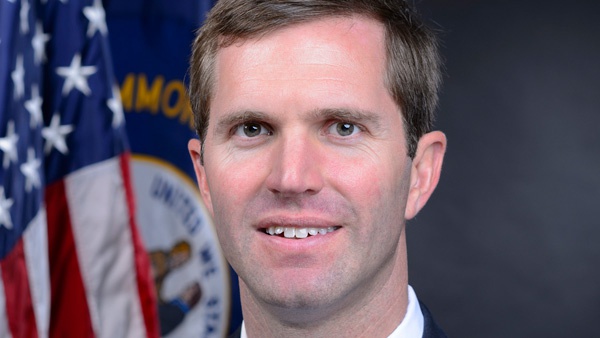 Update published Wednesday, November 6 at 4:39 p.m.:
Kentucky Governor Matt Bevin has submitted a request for a recanvass after a narrow loss to Democrat Andy Beshear.
Bevin refused to concede the race Tuesday night after Beshear received over five-thousand more votes than Bevin.
Kentucky does not have a mandatory recount law, but counties are being asked to essentially double check the voting count.
The recanvass will be conducted on Thursday, November 14th at 9:00 a.m.
My office has received a recanvass request from @GovMattBevin. The recanvass will be conducted Thursday, Nov. 14th at 9:00 a.m. pic.twitter.com/lwpCTk8ncm

— Alison L. Grimes (@KySecofState) November 6, 2019
Original story published Wednesday, November 6 at 9:58 a.m.:
(Frankfort, Ky.) – Kentucky was turned blue on Election Night.
Democrat Andy Beshear declared victory in the Governor's race over incumbent Republican Matt Bevin. With 100 percent of precincts reporting, Beshear received 709,673 to Bevin's 704,523, a difference of 5,150 votes.
However, Bevin has not conceded the race. He even hinted there might be "irregularities" to look into.
The bad news for Bevin is there is no mandatory recount law in Kentucky. Bevin can request counties to recanvass their results, which is just a check of the vote count to ensure everything was counted correctly.
Locally, Bevin won Boone County with 23,000 votes (56%) to Beshear's 16,947 votes. Kenton County was much closers with Beshear receiving 25,479 votes to Bevin's 24,936. Gallatin County voters gave Bevin 1,238 votes, while Beshear received 871.
Still, Beshear appears set to become the first Democratic Governor since his father, Steve, held office from 2007 to 2015.
Beshear plans to hit the ground running by stripping a Bevin proposal to attach work requirements to Medicaid benefits received under the Affordable Care Act. Beshear also plans to increase pay for public school teachers across the state.
Thank you, Kentucky! pic.twitter.com/mmMb7ekyK5

— Andy Beshear (@AndyBeshearKY) November 6, 2019