You could win tickets to the Super Bowl by donating blood in January.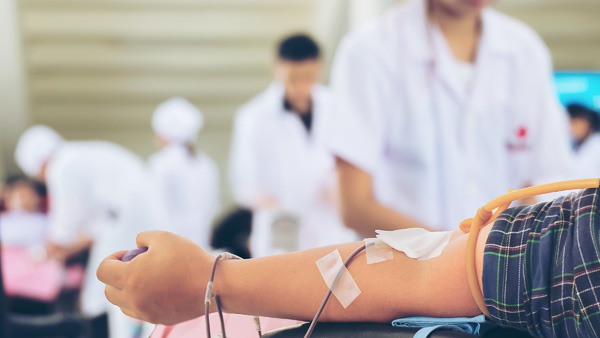 Shutterstock photo.
(Hebron, Ky.) - The American Red Cross is partnering with the NFL to help historically low blood supplies levels.
During National Blood Donor Month, football fans and blood donors are invited to give blook and be entered to win a trip to Super Bowl LVI.
According to the Association for the Advancement of Blood and Biotherapies, blood supply in the U.S. has reached one of its lowest levels in recent years. If the nation's blood supply does not stabilize soon, life-saving blood may not be available for some patients when it is needed.
Anyone who gives blood between January 1-31 will automatically be entered to win two tickets to Super Bowl LVI in Los Angeles.
The winner will receive two tickets to the game, entry to the official NFL Tailgate, tickets to the Super Bowl Experience, round-trip airfare, three-night hotel stay, and a $500 gift card for expenses.
A second giveaway will feature a home theater package.
The American Red Cross will be hosting a blood drive at Delta Air Lines CVG in Hebron on Monday, January 24, 2022.
The blood drive will run 10:00 a.m. to 4:00 p.m.
For more information (terms and conditions) or to schedule an appointment, visit Joint Statement: Blood Donors Urgently Needed this Holiday Season (aabb.org).