Police say the vehicle exceeded 100 MPH during the incident on October 7.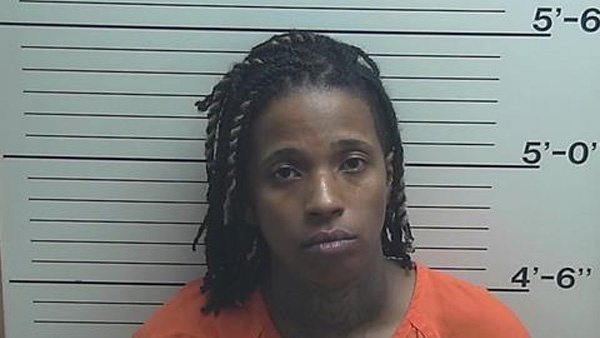 Alexis U. Flowers. Photo by the Dearborn County Sheriff's Office.
(Aurora, Ind.) - A Cincinnati woman was arrested after fleeing police at a high rate of speed.
It was October 7 around 10:29 p.m. when Dearborn County Dispatch put out a broadcast regarding a possible impaired driver who was "all over the roadway" on State Road 56. Dispatch described the vehicle as a black Saturn.
Aurora Police were assisting Lawrenceburg Police at the Sunoco gas station in Aurora when they noticed the vehicle at the intersection of State Road 148 and U.S. 50. Officers followed the vehicle into the parking lot of the Road Dog gas station and attempted to make a traffic stop.
As officers were initiating their emergency lights, the driver, later identified as Alexis U. Flowers, allegedly accelerated at a high rate of speed through the Road Dog parking lot, traveled into the Subway parking lot, jumped the curb into the State Farm parking lot, then continued eastbound on U.S. 50.
According to a probable cause affidavit, Flowers was clocked driving between 79 MPH and 118 MPH, gradually increasing her speed as she traveled through Lawrenceburg and into Greendale.
Eventually, she lost control of her vehicle and collided into the center concrete barrier at the entrance ramp to Interstate 275. Flowers was taken into custody without further incident.
Officers say they observed an open can of beer in the center console of her vehicle, which led to a portable breath test. The results showed a .165 blood alcohol content.
Flowers also had an active warrant for her arrest out of Dearborn County.
She is charged with Resisting Law Enforcement (Vehicle), a Level 6 Felony, Operating while Intoxicated (Endangerment), a Class A Misdemeanor, Reckless Driving (Speed), a Class B Misdemeanor, and Operating while Intoxicated (Class C Misdemeanor).