The experts delivered their assessments of Indiana's 2019 crops at the Indiana State Fair.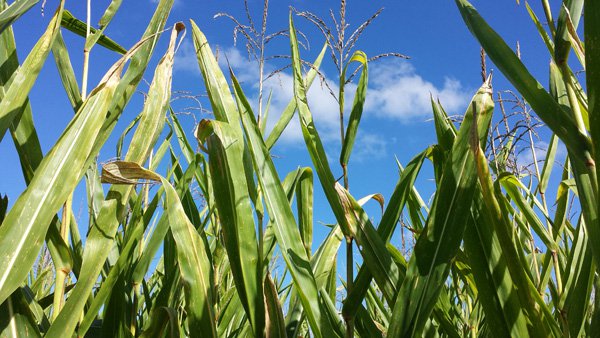 File photo
(Indianapolis, Ind.) - Agriculture experts with the United States Department of Agriculture and Purdue University are not sure what to make of this year's cash crops in Indiana.
"This was not a normal year," said Greg Matli, Indiana state statistician for the USDA's National Agricultural Statistics Service. "Nothing like 2019 has happened in our history before."
Matli and other experts spoke at a panel event at the Indiana State Fair on Monday. Purdue Agronomy Professor Bob Nielsen agreed that Indiana's corn crop is in uncharted territories.
"This season there are still some questions and concerns about this crop that was planted so far into June. The risk of corn not maturing safely before that fall freeze involves the date of the expected freeze but also depends on how warm or cool September is going to be," said Neilsen.
Indiana state climatologist Beth Hall said the uncharacteristically wet planting season and the hot and dry growing season make it difficult to predict yields for corn and soybeans.
"This is such a strange year, there haven't been enough comparative years for these climate outlook models. We're really looking one to two weeks out, maybe three weeks," Hall explained.
Purdue ag economist Chris Hurt said those difficulties, along with the U.S. trade war with China, could mean lower revenues for farmers this year. Hurt predicted revenue for corn and soybean will be down $1.3 billion from last year's $6.8 billion.
"If it sounds like a lot, that's because it is a lot," Hurt said.
There was some positive news delivered. Nielsen said 100 day corn planted before June 20 in all parts of Indiana should mature before the freeze.
RELATED STORIES:
Hoosier Farmers Make Progress In Wet Fields; Ohio Corn Crop Badly Behind