African Safari Wildlife Park has been a regular participant in the Eagle Country 99.3 on-air auction.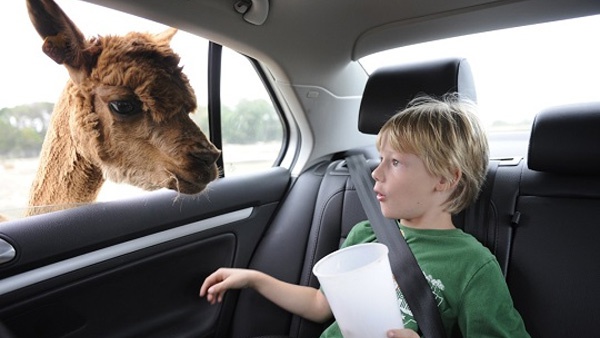 Photo provided.
(Port Clinton, Oh.) - African Safari Wildlife Park will officially be opening for their 53rd Season on Friday, March 26, 2021 for Drive-Thru Safaris only.
The Park had been tentatively scheduled to open for the 2021 Season on February 26. Due to extensive, on-going construction projects in the Park's Drive-Thru Safari, the official opening date was forced to be delayed.
Projects underway include, but are not limited to: an addition of 22 acres to the Park's Drive-Thru Safari; the largest area of African Safari where Guests drive their own car through and interact with hundreds of exotic animals, animal exhibit structures, and changes to the Drive-Thru's topography.
African Safari's Walk-Thru Safari, the Park's traditional zoo setting, will also see an addition of several new animal exhibits and animal holding buildings for the 2021 Season. The Walk-Thru Safari is scheduled to open around Mother's Day weekend, weather permitting.
"We are so excited to welcome Guests back to the Park for Safaris this March so everyone can enjoy the new Park amenities and continue to make memories here for Seasons to come," said African Safari Wildlife Park's Director, Kelsey Keller. "The cold, snow, wind, and mud have certainly presented us with a challenge, but there's nothing our Zoo Crew can't accomplish! We have so much more in store and we encourage everyone to stay tuned for more zoo news and updates...coming soon!
For more information, visit www.AfricanSafariWildlifePark.com.