This will be the second highest-volume travel year for the Thanksgiving season.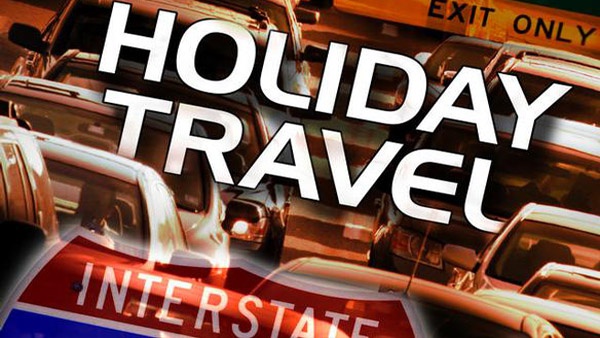 (Orlando, Fla.) - Over 55 million Americans will be packing their bags to start their travels for the holiday season.
AAA started monitoring the 50+ mile travels that happen around the United States in 2000.
Since 2000, this year's Thanksgiving traveling volume comes in 2nd to the highest that was recorded in 2005. An additional 1.5 million traveler increase is seen from last years statistics, a 2.9% increase.
"Millions of thankful Americans are starting the holiday season off right with a Thanksgiving getaway," said AAA Vice President Paula Twidale. "Strong economic fundamentals are motivating Americans to venture out this holiday in near-record numbers. Consumer spending remains strong, thanks to increasing wages, disposable income and household wealth, and travel remains one of their top priorities for the holiday season."
Air travel will see the biggest increase in travel volume during the Thanksgiving holiday with a 4.6% growth. 4.45 million Americans are expected to fly.
Other modes of transportation such as train, buses, and cruise ships will reach 1.49 million, which is a slight increase from 2018 of 1.4%.
For the 49.3 million automobile travelers hitting the road this Thanksgiving, the most since 2005 and a 2.8% more than last year, INRIX and AAA have predicted the major delays to be expected throughout the week.
With the majority of holiday travelers driving to their destinations, a global transportation analytics company, INRIX expects the Wednesday afternoon before Thanksgiving to be the worst travel period nationally. Motorists should expect their trips to take up to four times longer than normal.
Atlanta, Los Angeles, and New York are considered the metro areas with the delay multiplier of 3.5x. Other areas to be aware of are Boston, Houston, San Francisco, Washington DC, Seattle, Detroit, and Chicago which will see delays from 2.4x - 3.4x the average.
"With record levels of travelers, and persistent population growth in the country's major metropolitan areas, drivers must prepare for major delays," said Trevor Reed, transportation analyst at INRIX. "Although travel times will peak on Wednesday afternoon nationally, travelers should expect much heavier than normal congestion throughout the week."
Other topics AAA wants to bring awareness to are gas prices, flying tips, and costs for rental cars and hotels.
Lower gas prices fuel road trips; AAA to rescue more than 368,000
Recently, gas prices around the nation have been fluctuating. However, AAA expects to see the gas prices to be similar to last year with an average of $2.57. This will give travelers the opportunity to have a little extra money to spend on traveling.
With more people traveling, AAA will respond to more than 368,000 motorists using roadside assistance. Dead batteries, flat tires and lockouts are the main reasons for calls around the holiday season. Motorists are reminded to slow down and move over for stopped emergency vehicles at the roadside.
Travel tip for the friendly skies: Fly Monday before Thanksgiving
AAA's flight booking data shows that from the past three years, the Monday before Thanksgiving is the best option for holiday travelers. The average ticket price on the Monday is $486 and is a lighter travel day. If you are looking for the cheapest route, you can fly on Thanksgiving with the average ticket price being $454.
Car rental costs peak, hotel prices mixed
When it comes to renting a car, travelers should be prepared to budget more. Rental cars have reached their highest price of $75 a day for the Thanksgiving holiday since 1999. AAA Two Diamond hotels are seeing a 1% price increase from last year, which puts the price at $125 a night. However, AAA Three Diamonds hotels saw a 5% decrease from last year. This puts the price at $158 a night.
"AAA's projections are based on economic forecasting and research by IHS Markit, a London-based business information provider. For the purposes of this forecast, the Thanksgiving holiday travel period is defined as the five-day period from Wednesday, Nov. 27 to Sunday, Dec. 1," says AAA.