Local schools are sharing in more than $19 million in Indiana Secured Schools Safety Grants awarded statewide.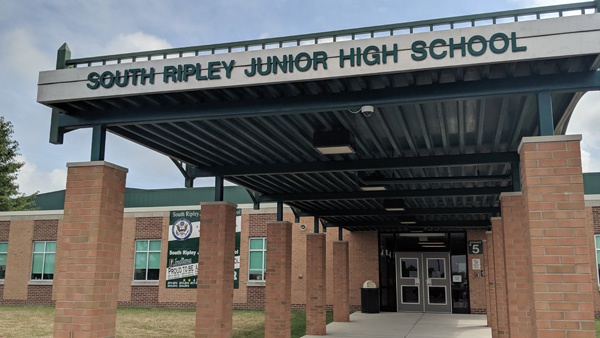 File photo.
(Indianapolis, Ind.) - Indiana schools will be made a little safer thanks to $19 million in newly announced grants, but most area school corporations didn't get as much money as they had hoped for.
Governor Eric Holcomb, the Indiana Secured School Board and the Indiana Department of Homeland Security announced the Secured School Safety Grant awards for 429 schools statewide Tuesday.
"Indiana remains fully committed to ensuring the safety of Hoosier schools," said Holcomb. "I'm proud this critical grant program can meet the top safety needs of school districts across the state. This is the latest evolution of how our state partners with local schools to address this issue and help parents, students and staff feel safe and secure each day."
The $19 million will either partially or fully fund each of the schools' top-priority projects, ranging from school resource officers and teacher firearms training to safety equipment and threat assessments. The maximum grant able to be awarded was $100,000.
For the first time since the program was established in 2013, schools were able to request grants for student and parent health and wellness support services under a law passed earlier this year. The Indiana Secured School Board fully funded all of the projects falling into that category.
Schools are putting up another $16 million in local matching funds. The SSSG program issues matching grants for eligible items and then schools match those funds at a certain level, either 25 percent, 50 percent or 100 percent. The local match amount is based on factors including enrollment, the, cost of a project, or what the request covers.
A total of $561,400 in grants is coming to schools in Dearborn, Franklin, Ohio, Ripley and Switzerland counties. Local school corporations and private schools are receiving the following amounts (School – County – SSSG Amount):
Lawrenceburg Community School Corp – Dearborn – $85,000
Saint Lawrence School – Dearborn – $10,927
South Dearborn Community Sch Corp – Dearborn – $60,000
St. Mary School – Dearborn – $11,199
Sunman-Dearborn Com Sch Corp – Dearborn – $91,499
Batesville Community School Corp – Franklin – $51,408
Franklin County Community Sch Corp – Franklin – $95,500
Oldenburg Academy – Franklin – $35,000
Saint Michael School Brookville – Franklin – $26,288
Rising Sun-Ohio Co Com – Ohio – $34,100
Jac-Cen-Del Community Sch Corp – Ripley – $25,000
Milan Community Schools – Ripley – $25,000
South Ripley Com Sch Corp – Ripley – $38,479
Southeastern Career Center – Ripley – $7,000
Switzerland County School Corp – Switzerland – $50,000
South Ripley Community Schools will again put its grant toward paying for a school resource officer, said superintendent Rob Moorhead. The school corporation recently employed a new SRO, Eddie Rodriguez, through the Versailles Police Department.
Many area schools had requested larger amounts, but only received partial funding for those requests. Moorhead said his district requested $65,000, but it only received about 59 percent of that. South Ripley had hoped for enough funding to pay for a new interior door locking system at South Ripley Elementary School - a project Moorhead said the corporation intends to move ahead with using its own funds or other grants.
Moorhead said the school corporation is still grateful to the SSSG program for the money that was awarded.
"The School Safety Grant has been very good for us, because the matching projects we that have done to get our resource officer money allowed us to do the electronic door access. It has allowed us to put multiple surveillance cameras on the inside and outside of our buildings... ur camera systems on our buses," he said.
Lawrenceburg Community Schools superintendent Karl Galey said grant funding was awarded again for the corporation's three school resource officers, the first priority listed on LCSC's request. The $85,000 state grant is being matched with TIF money granted from the Greendale Redevelopment Commission to the school corporation.
According to Galey, each of Dearborn County's three school corporations - Lawrenceburg, South Dearborn and Sunman-Dearborn - each listed as their second priorities funding for the School Guard county-wide emergency notification system. All three districts were denied their requests for that funding, but Galey said he and other superintendents are investigating alternative funding options for the proposed notification tool.
The 429 schools and corporations awarded grants is an increase from 388 requests last year.
The Indiana Department of Administration in 2018 began offering free metal detectors to schools, distributing more than 3,400 detectors to more than 420 schools so far.
RELATED STORIES: