The building is due to be delivered to Lawrenceburg by the end of the month.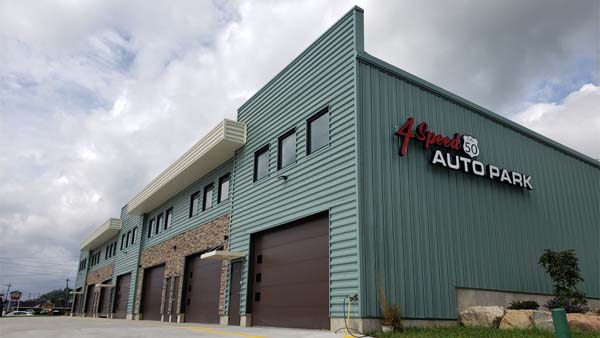 Photo by Travis Thayer, Eagle Country 99.3.
(Lawrenceburg, Ind.) – A new diner is coming soon to Lawrenceburg.
Steve Caudill, the owner of 4 Speed on 50, is adding a diner to his auto park along U.S. 50 at Doughty Road.
At a recent Lawrenceburg Board of Zoning Appeals meeting, Caudill had a variance granted by the board to allow two strips of classic red neon lighting to be installed around the outside of the diner.
The glow will give the diner a classic look, Caudill explained to the board.
The diner, itself, is currently being built in Florida, and is expected to be delivered to Lawrenceburg at the end of October.
The building will come fully equipped with all cooking equipment, fixtures, furniture, etc.
"It will be plug and play. It will happen pretty quick," said Caudill.
Caudill hopes to be able to open the dinner before the turn of the new year. He mentioned weather as a potential deterrent.
Worst case scenario, the diner opens in the spring.
Caudill added that the diner will not be a 24-hour establishment, but will serve breakfast, lunch, and dinner.