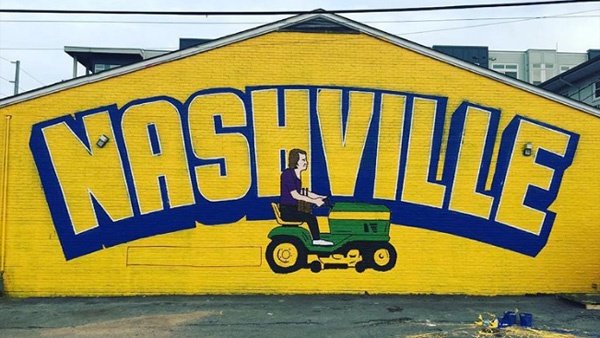 The mural is a take on one of Jones' more infamous acts.
(Nashville, TN) -- George Jones' widow is not impressed with a new mural of the country music icon.
The Nashville mural features Jones riding his lawnmower to the liquor store -- an infamous scene from his life.
Nancy Jones tells "Fox 17" the painting doesn't look anything like her husband.
She says it's "hideous" and is disrespectful to Jones' musical and personal legacy.