Deer of the Day 2018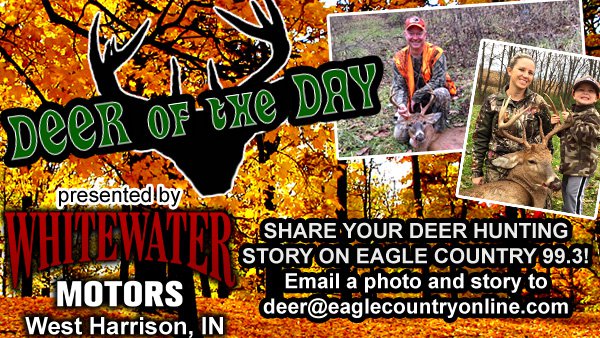 Buck or doe. Shotgun or bow. We are welcoming everybody's nominations for the Eagle Country 99.3 Deer of the Day presented by Whitewater Motors Tire & Service Department in West Harrison, Indiana!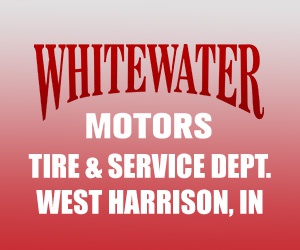 The tri-state's BEST and ORIGINAL deer photo contest is giving our listeners the chance to show off their prized whitetail harvested during the 2018 hunting season. Each day, we'll publish on this page a photo and story submitted by a listener. Bubba Bo will also share your successful hunting story with our listeners on the Eagle Country 99.3 Morning Show! Travis Thayer will feature it again on the afternoon show.
We are welcoming your nominations now through December 31, 2018! There are some simple rules to follow:
Email your medium to high resolution photo in JPEG or GIF file format to deer@eaglecountryonline.com. Please include your name, city of residence, and location of the harvest along with a one paragraph story detailing your successful hunt.
Keep your photo and story tasteful. Photos showing too much blood and/or guts won't be considered (yuck!).
The deer shown must have been hunted legally and ethically during the 2018 bow, firearms, muzzleloader, or youth hunting season in local areas of Indiana, Ohio, or Kentucky.
Check back on this page often for a new Eagle Country 99.3 Deer of the Day photo and story posted below each non-holiday weekday through December 31, 2018.
Thanks to Whitewater Motors in West Harrison and their Tire & Service Department for sponsoring Deer of the Day. Their November specials include:
5 qt. Conventional Motor Oil and Tire Rotation just $29.95
Take $70 in Rebates on Select Tires (exp. 11/30/18)
FREE Battery Testing
Fall Maintenance Pkg. just $59.95
Schedule your appointment at 812-637-3211 or at www.whitewatermotors.com.
November 19, 2018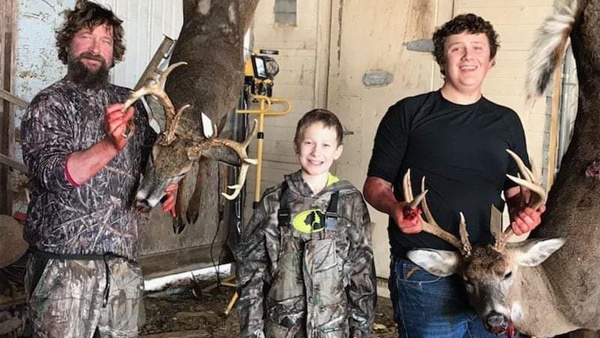 Submitted by Tricia Ober: "14 yr old Bo Ober took this nice 11 point buck Sunday at his papa's farm in Switzerland County. His father Tom Ober harvested a nice 10 pointer on Saturday as well. Bo is in the woods almost every day and is a great ambassador for hunting."
November 14, 2018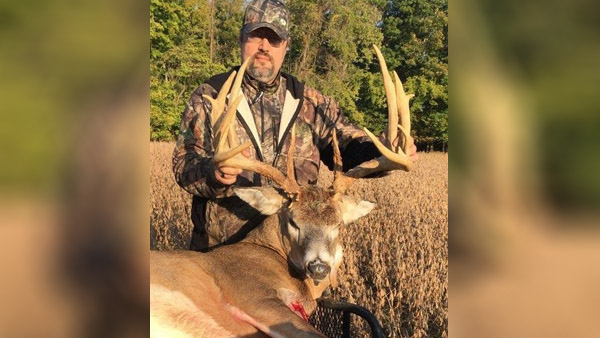 Submitted by Christopher W. Scarber: "Ripley county Archery harvest. 330 lbs on the hoof. I hunted this deer over three days going back and forth from a water hole to a bedding and food area. For the first two days he did the exact opposite as he had been. On the morning of day three I left the stand behind and set up a makeshift ground blind on the water hole. He came in right at daylight. And followed a doe along the opposite bank. I bleated to stop him and took him at 42 yards. Waiting out the 60 mandatory period to have hi officially scored."
November 13, 2018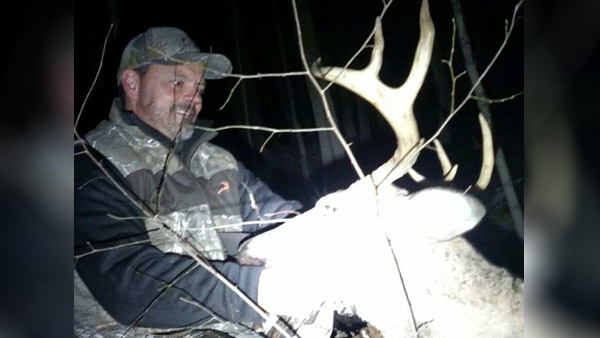 Submitted by Tobey Woolwine: "Happy to harvest this buck with my bow last night after 5 years of waiting for the right deer.After my brothers passing almost 2 years ago, I didn't know if i would hunt again. It was a absolutely GREAT feeling to let an arrow fly again in his honor. We are proud to be the official sponsor of DEER OF THE DAY AT EAGLE COUNTRY!!!!"
November 12, 2018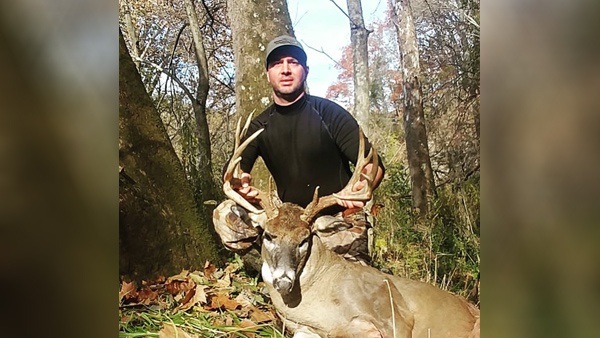 Submitted by Brian Kuhn: "My name is Brian Kuhn resident of Greendale.I was lucky enough to take this good buck on 11/4/18 in Franklin County around 9:30am. I was seeing little bucks all morning when he came in chasing a doe. I thought I would bot see him again. About 20 minutes later the same the doe came back heading right at me with him right behind her. He came about within 30 yards when I let the arrow fly. I feel very blessed to harvest this buck. Pictures do not do him justice. Thanks for letting me share Eagle 99.3!!"
November 9, 2018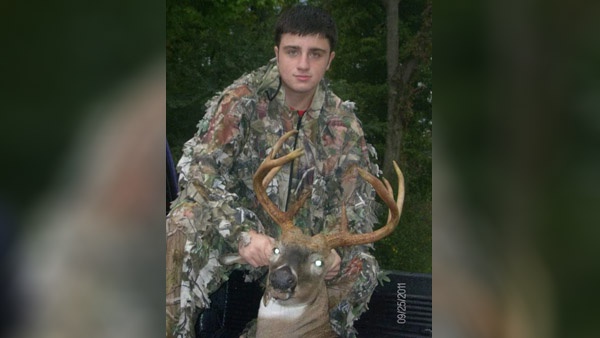 Submitted by Terri Carmack: "George Bingle harvested on a private farm 9 point buck it's his first deer."
November 8, 2018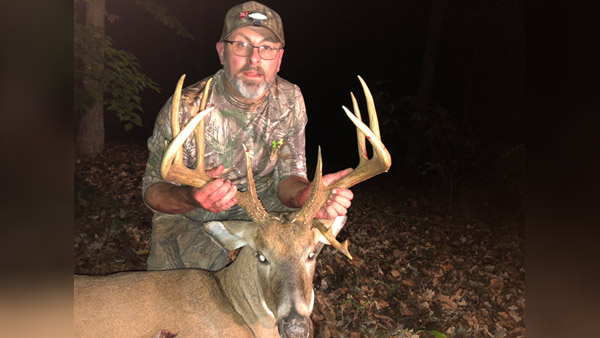 Submitted by Scott Hildebrand: "I was fortunate enough to get this great deer that was roaming my father-in-laws farm in southwest Dearborn County on 10/19/18. I had a couple of trail camera pictures to tip me off that he was there but never expected to see him. About two hours after being in my stand he came in with a doe and gave me a perfect ten yard broad side shot. He only went about fifty yards after the shot and went down. This is probably the third largest deer I've taken in 35 years of deer hunting and I am so very proud to be the lucky person to take him. Just thought I'd share pictures of him with all of the folks that enjoy deer hunting in Eagle Country."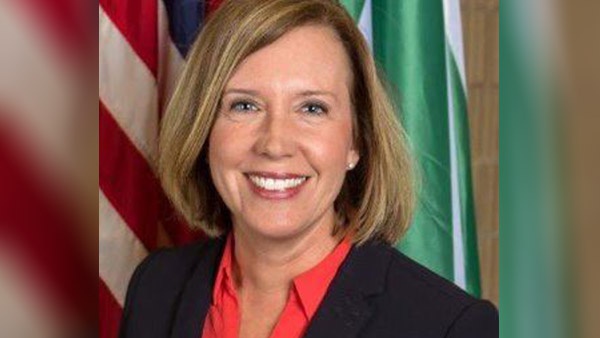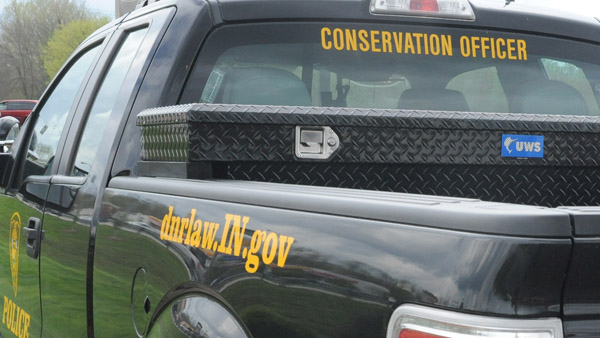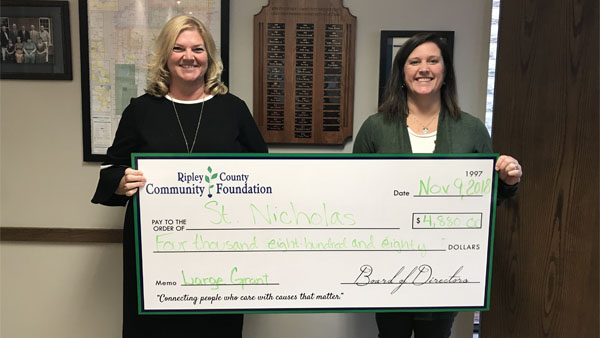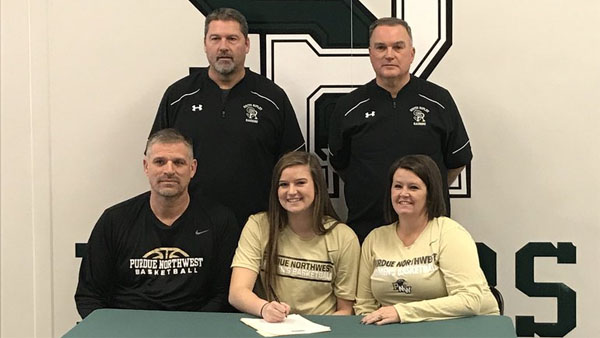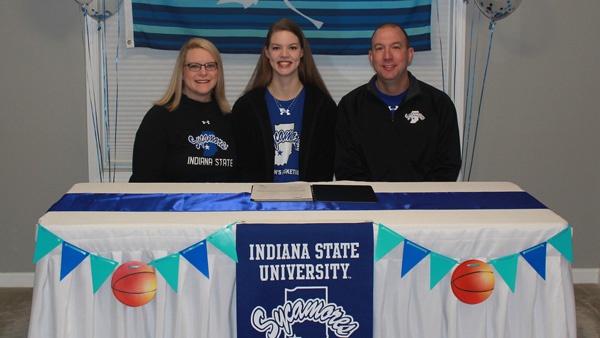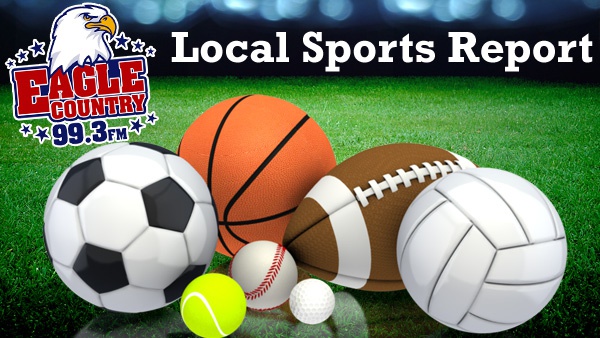 On Air