The state championship meet happens at IUPUI's Natatorium.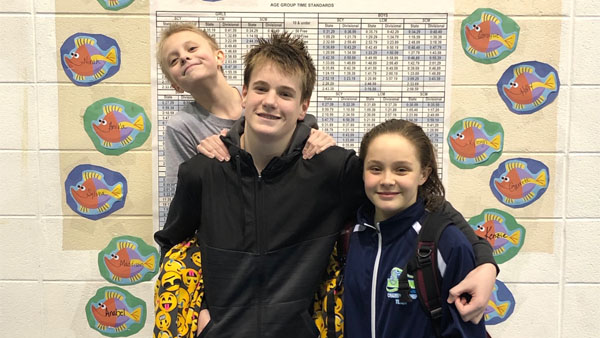 Photo provided.
(Aurora, Ind.) – Three members of the Sea Dragons Swimming Divisional Team have advanced to the Age Group State Championship Meet this weekend in Indianapolis.
Brogan Wilson, Garrett Collins and Sidney Watkins will compete in multiple events.
Wilson, 10, will take part in the 200 individual medley, 200 freestyle, 50 breaststroke, 50 freestyle, 100 freestyle and 100 breaststroke.
Watkins will participate in the 12-year-old age group in the 50 breastroke, 100 freestyle and 50 freestyle.
In the 13-year-old division, Collins will vie for a state title in the 200 breastroke.
The State Championship Meet happens at IUPUI's Natatorium.
RELATED STORIES:
Sea Dragons Ready To Make Waves At SE Divisional Championship