Three Pacers earned weekly honors for their play between April 26-May 1.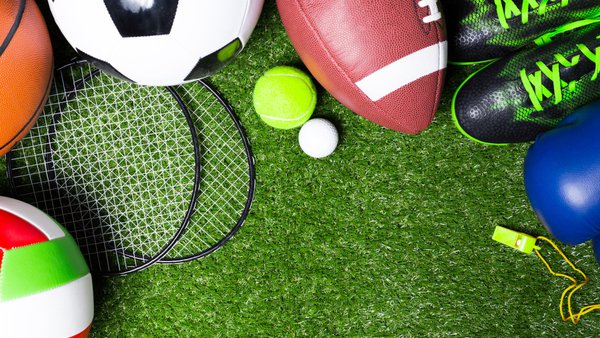 Shutterstock photo.
(Vevay, Ind.) - Three Switzerland County High School student-athletes have earned weekly honors from the Ohio River Valley Conference.
The ORVC report for April 26 through May 1 was released on Tuesday.
Lady Pacers softball star Lily Sparks is the ORVC Co-Softball Player of the Week. Sparks tossed a perfect game against Southwestern. In total, she pitched 12 innings last week, giving up two earned runs with 21 strikeouts.
Rising Sun's Cora Poling was also honored by the ORVC. Poling threw a no-hitter versus Milan. She also collected two hits and an RBI at the plate.
Bryce Wrightsman and Austin Wolf both carded a 46 at Butler Falls last week earning a share of the Boys Golfer of the Week award.
South Ripley's Bryce Franklin and Shawe Memorial's Wyatt Nichter were named the ORVC Baseball Players of the Week. Franklin pitched a complete game shutout against Franklin County with 14 strikeouts. At the plate, the Raiders star tallied 6 hits, 3 runs and an RBI.
The ORVC Track and Field Performers of the Week are Milan's Ben Riehle and South Ripley's Lanie Nicholson.
Other top performers for the week of April 26 through May 1 are listed below.
BASEBALL
Jordan DeAtley (SW) 6 runs, 5 hits, 3 RBI, 3 SB, 2B in 4 games
Jackson Stockdale (SW) 5 runs, 5 hits, 2 RBI, 2B in 4 games
Landon DeAtley (SW) 11 2/3 IP, 4 hits, 2 runs, ER, 11 K's going 2-0 last week
Wyatt Nichter (SM) 5 IP, 10 K's, GC no hitter vs. Crothersville
Hunter Kennett (SM) 5 hits, 3 runs, 2 RBI, SB in 4 games
Kaleb Koons (SC) hit, run vs. Southwestern
Peyton Merica (RS) 3-7, 2 runs, SB / 7 IP, 0 ER, 4 K's in 2 games
Johnathan Jimenez (RS) 2-6, run, SB / 3 IP, 0 ER, 8 K's in 2 games
Landon Cole (RS) 2-5, run, SB, RBI in 2 games
Caiden Yorn (M) 3 hits, 2 runs, 2B in 2 games
Grayden Taylor (M) 7 IP, 3 hits, run, ER, 5 K's last week
Brady Linkel (SR) 4 hits, 4 runs, 2 RBI, 3B in 3 games
Zach Gentile (SR) 5 hits, 4 RBI, 3 runs, 2 2B in 3 games
Damon Hughes (JCD) 5 hits, 2 RBI, run in 3 games
Corey Hughes (JCD) 8 RBI, 6 runs, 5 hits, 2B in 3 games
Alex Crum (JCD) 7 2/3 IP, 3 hits, 3 runs, 3 ER, 7 K's in win vs. Crothersville
SOFTBALL
Aundrea Cullen (JCD) 4 hits, run, RBI, 2B in 3 games
Shaylee Volz (JCD) 6 hits, 4 runs, 2 2B in 3 games
Mady Tompkins (SR) 8 hits, 8 RBI, 7 runs, 2 HR, 2B, SB / 9 IP, 18 K's 2 ER going 1-1
Ellie Waldron (SR) 8 hits, 6 runs, 5 RBI, 2 HR, 2B in 3 games
Brionna Linkel (SR) 8 hits, 8 RBI, 6 runs, 2B, HR, SB in 3 games
Jessie Duvall (SC) 5 hits, 5 runs, 4 2B in 2 games
Maddie Duvall (SC) 4 hits, 4 RBI, 3 runs, HR, SB in 2 games
Lindsey Montgomery (RS) 5 RBI, 3 hits, 2 runs, 2 SB, 2B in 2 games
Shelby Stogsdill (RS) 3 runs, 2 hits, RBI, SB in 2 games
Gia Craig (SM) 3 hits, 2 runs, 2 RBI, 2 SB, 2B in 2 games
Evelyn Vaughn (SM) 2 hits, 2 RBI, run, 2B, SB in 2 games
Kira Wells (SM) 2 hits, 2 SB, run in 2 games
Halee Smith (SW) 4 hits, 4 RBI in 4 games
BOYS GOLF
Jacob Williams (SC) 47 @ Butler Falls
TRACK & FIELD (Boys/Girls)
Luke Comer (JCD) 141'6½" Discus Madi Wilson (RS) 95'10"
Ryan Miller (SR) 45'11½" Shot Put Shaylee Volz (JCD) 31'4¾"
Christian Comer (JCD) 18'10" Long Jump Emmalina Leatherman (SM) 15'8½"
Owen Bates (SW) 5'10" High Jump Emmalina Leatherman (SM) 4'10"
Owen Bates (SW) :16.63 High Hurdles Emily Flood (SR) :15.73
Dylan Martin (RS) :44.65 Low Hurdles Cloey Simon (JCD) :48.60
Riley Johnson (M) :11.39 100 Emily Flood (SR) :13.25
Peyton Cavins (M) :23.03 200 Raylinn Kappes (SC) :27.89
Peyton Cavins (M) :50.95 400 Gracie White (SC) 1:04.6
Ben Riehle (M) 2:05.03 800 Lanie Nicholson (SR) 2:42
Ben Riehle (M) 4:52.31 1600 Lanie Nicholson (SR) 5:46
Josh Pohle (JCD) 10:48 3200 Lanie Nicholson (SR) 12:32
Switzerland County :46.78 400 relay Switzerland County :54.37
Milan 3:44.12 1600 relay Switzerland County 4:36
Milan 9:00.62 3200 relay South Ripley 12:07