The 2018 ORVC Meets were held last week in Vevay.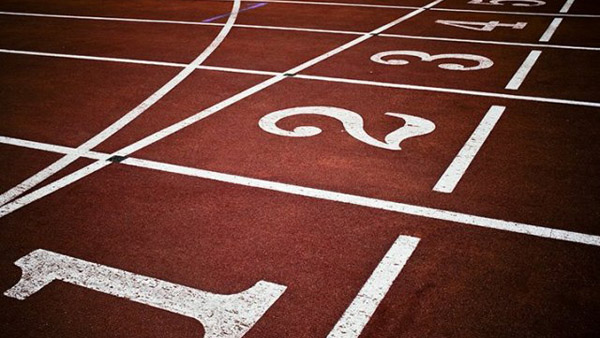 (Vevay, Ind.) – The Switzerland County girls and Southwestern Rebels boys track & field teams are celebrating ORVC championships.
The 2018 Ohio River Valley Conference Track & Field Meets were held on May 8 and May 10 at Switzerland County High School.
The Switzerland County girls literally ran away with the competition with 125 points. The next closest teams were Southwestern and Milan, who tied for second with 68 points.
The Lady Pacers got wins from their 400-meter relay team of Willow Lieland, Jayden Thomas, Sydney Thomas and Aleiah Thomas; their 1600-meter relay team of Matty Anderson, Leah Anders, Ally Furnish and Keirstan Oeffinger; and their 3200-meter relay team of Leah Anders, Matty Anderson, Kiersten Oeffinger and Abby Niswander.
Individually, Aleiah Thomas won the high jump (4'11") and Leah Anders won the 800 meters with a time of 2:228.56.
South Ripley's Megan Cole set an ORVC record in the 3200-meter run with a time of 11:43.09.
The 2018 ORVC Girls Mental Attitude Award winner is Southwestern's Taylor Cole.
On the boy's side, Southwestern earned 117 points in taking the conference title. Milan finished second with 88 points, while Jac-Cen-Del finished third.
Milan's Nathaniel Ortt and South Ripley's Luke Welch shared the 2018 Boys Mental Attitude Award.
The 2018 ORVC Track & Field Coaches of the Year are Switzerland County's Adam Pietrykowski and Southwestern's Zac Nussbaum.
Boys Track & Field Girls Track & Field
Zach Howlett (SC) 135' Discus Shaylee Volz (JCD) 93'6"
Zach Howlett (SC) 44'11½" Shot Put Riley Chipman (RS) 33'1½"
Mitchell Cline (SW) 19'1" Long Jump Taylor Cole (SW) 15'9½"
Jacob Elliott (SR) 5'10" High Jump Aleiah Thomas (SC) 4'11"
Daniel Daugherty (RS) :15.99 High Hurdles Lauren Lundergan (SM) :17.40
Caleb Ream (SW) :42.27 Low Hurdles Alijah Craig (M) :50.30
Luke Welch (SR) :11.34 100 Taylor Cole (SW) :12.58
Peyton Cavins (M) :23.08 200 Taylor Cole (SW) :27.93
Mitchell Cline (SW) :50.84 400 Taylor Cole (SW) 1:02.52
Leon Kinne (SM) 2:08.38 800 Leah Anders (SC) 2:28.56
Bradley Winston (SW) 4:46.03 1600 Megan Cole (SR) 5:32.15
Bradley Winston (SW) 10:45.84 3200 Megan Cole (SR) 11:43.09*
Switzerland County :46.37 400 relay Switzerland County :54.14
(Tre Batchelor, Scott Blair, (Willow Lieland, Jayden Thomas,
Keegan Morris, John Goldsberry) Sydney Thomas, Aleiah Thomas)
Southwestern 3:43.84 1600 relay Switzerland County 4:39.66
(Ethan Goebel, Skylar Hall, (Matty Anderson, Leah Anders,
Jacob Grider, Caleb Ream) Ally Furnish, Keirsten Oeffinger)
Southwestern 9:08.81 3200 relay Switzerland County 11:08.88
(Ethan Goebel, Gavyn Mundt, (Leah Anders, Matty Anderson,
Bradley Winston, Oriol Roca Kirchner) Kiersten Oeffinger, Abby Niswander)