The North America High School Rocket League Cup takes place this weekend.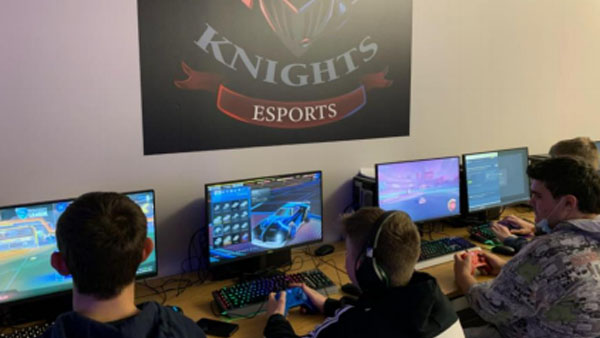 (Aurora, Ind.) – Who has the best Rocket League team in the country?
The answer to that question will be answered on Saturday, July 10 at the North America High School Rocket League Cup.
High School Rocket League state champions from Illinois, Indiana, Michigan, New Jersey, Ohio, Texas, Washington, and Wisconsin will compete at the event, including the South Dearborn High School Rocket League team.
South Dearborn captured the Indiana High School Esports Network Rocket League Spring A Division State Championship in May.
According to the tournament stream site, the Knights have already advanced to the third round of the National Tournament with a win over Two Rivers Raiders (Wisconsin).
Streaming information for the National Tournament can be found at N.A. HS Rocket League Cup | Toornament - The esports technology.
Stream information for the Rocket League National Tournament on July 10th! https://t.co/Nk2jtRmmeG

— SDHS Esports (@sdhs_esports) July 1, 2021