Two former Knights will be enshrined in the Hall of Fame in May.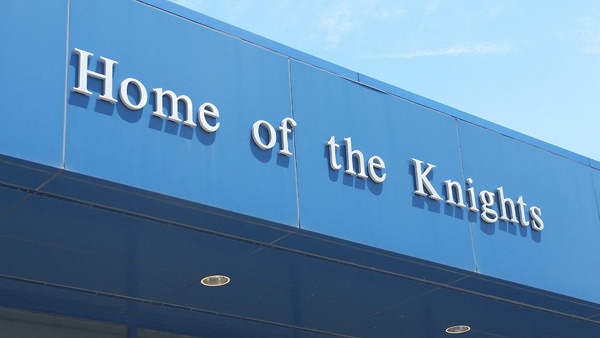 (Aurora, Ind.) – Two will have their names forever etched in history at South Dearborn High School.
The South Dearborn Athletic Department announced Tyler Clark and Ellen Barrett as the latest inductees into the Athletic Hall of Fame.
Clark is one of the top wrestlers in SDHS history, with a school record 145 wins. The 2010 graduate is a three-time EIAC MVP and a four-time State Qualifier.
Barrett, a 2014 graduate, has earned induction into the SDHS Athletic Hall of Fame for her efforts in softball and basketball. Barrett's main sport was softball, where she earned All-State honors on two occasions. To date, she holds eight school records.
She was a great basketball player too, earning All-Conference recognition three times.
Clark and Barrett will be enshrined in the SDHS Athletic Hall of Fame on Friday, May 21 at 6:30 p.m. in the South Dearborn Auditorium.
The event is open to the public. Face coverings are required.
For more information, visit South Dearborn - Team Home South Dearborn Knights Sports (southdearbornathletics.com).