Four former student-athletes will be inducted June 10.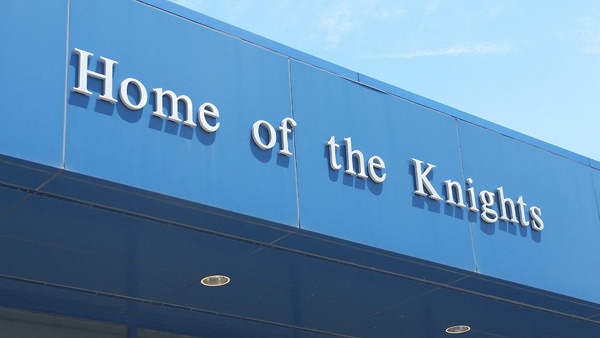 (Aurora, Ind.) – The South Dearborn High School Athletic Department has announced its 2022 Athletic Hall of Fame inductees.
Four former student-athletes will be inducted during the 2022 Hall of Fame Ceremony on Friday, June 10.
They are Bill Kinnett, Lonnie Eaglin, George Gardner, and Makenzie Wheat.
The induction ceremony will be held in the South Dearborn High School auditorium starting at 6:30 p.m. Doors will open at 5:30 and all are invited and welcome to attend.
Learn more about the inductees below (bios courtesy SD Athletics).
Bill Kinnett – 1961 Graduate
Bill was a multisport athlete during his time at Aurora High School. He participated in football, basketball, baseball and track. During his senior year, Bill was the football team MVP and the basketball team captain. Bill set the defensive tackle record his junior year with 95 and broke his own record his senior year with 110. He was also in the A-Club, Hi-y Club, FFA as well as many other activities. He enjoys working with younger athletes and drove an athletic bus for 14 years. He officiated basketball for 10 years and was involved in youth baseball. Congratulations Bill!
Lonnie Eaglin – 1971 Graduate
Lonnie was a 13 Varsity Letter recipient at Moores Hill High School. He participated in Basketball, Cross Country, Baseball and Track earning several All Conference selections during his four years. He set the Moores Hill record for the two mile at 9:56 in Cross Country, as well as, school records in Track in low and high hurdles, 220 relay and the high jump. He currently owns his own construction business Eaglin Construction. Congratulations Lonnie!
George Gardner – 1981 Graduate
George spent 32 years as South Dearborn's head wrestling coach (1987-2018) and during that time his championship program won 9 Sectional team titles, 6 Regional team titles and 12 EIAC team titles. Individual accomplishments under Coach Gardner during that time were 18 state qualifiers, 81 Sectional champions, 33 Regional champions and 3 Semi-State winners. Congratulations Coach Gardner and family!
Makenzie Wheat – 2013 Graduate
Makenzie was a 4 year letter recipient in Track and Field and Volleyball at South Dearborn, as well as, All EIAC. She had 31 Invitational Championships, is the current Shot Put and Discus record holder, and is tied for second most individual Sectional championships in school history. Wheat is the only track and field athlete at SD with two Regional championships in the same season. She is a 3 time team MVP. After high school, she competed with the Bowling Green State University track and field team (2013-2018) earning 8 varsity letters, a 3 time NCAA Regional qualifier, 8 time MAC placer and achieved a rank of 13th in the US in Shot Put. Congratulations Makenzie!