The Knights' senior defensive back earned first-team honors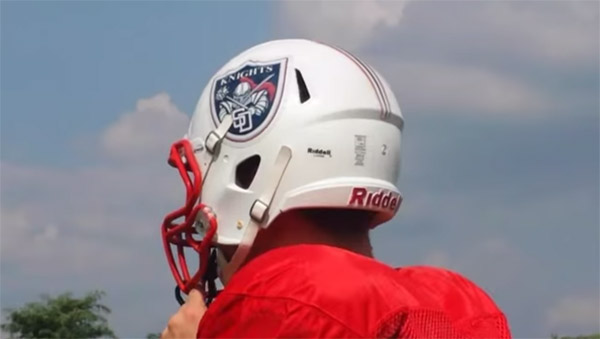 (Aurora, Ind.) - Several southeastern Indiana high school football stars have been recognized with All-State honors.
The Associated Press Indiana All-State Football teams were released on Sunday.
South Dearborn senior defensive back Owen Lunsford was selected to the Class 4A All-State First Team. Teammate Ethan Getz received honorable mention at wide receiver.
More accolades for Owen Lunsford and @SDKnightsFB on a great season...Congratulations Owen @SouthDearbornHS @eagle993 @SDKnightNation @SDFballboosters @sdsportsreport https://t.co/wbdQ5jHsGv

— Rand Ballart (@SDKnightsFB) December 23, 2018
Four East Central Trojans were also named honorable mention in Class 4A: QB Alex Maxwell, RB Eric Rosemeyer, OL Luke Collinsworth and K Caden Browndyke.
In Class 3A, the Batesville trio of QB Trey Heidlage, WR Austin Siefert and LB Adam Bedel received honorable mention.
Milan TE Orrin Schmidt and LB Dakota Sams were named Class 2A honorable mention.