The inductees range from a 1962 graduate to a 1993 graduate.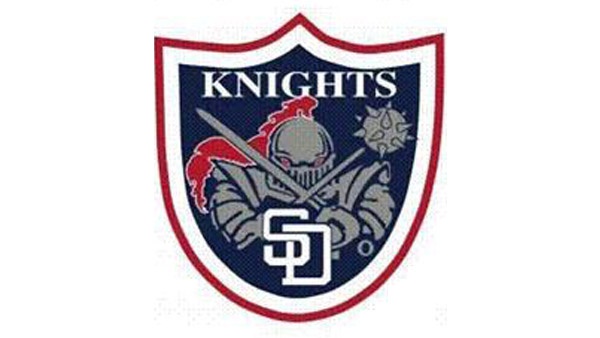 (Aurora, Ind.) – The South Dearborn High School Athletic Hall of Fame is about to get more crowded.
On Wednesday, the South Dearborn athletic department announced that Shannon Connelly Black, Nysa James Hogue, Jerry Hueseman and Earl Kaiser will be inducted to the Hall of Fame Class of 2018.
The four will be inducted on Friday, May 18 at 6:30 p.m. in the South Dearborn High School auditorium.
Bio's for the four inductees are provided by South Dearborn Athletics:
Shannon Connelly Black - A 1993 South Dearborn graduate. Shannon played Volleyball, Basketball and Softball. She was a three-year letter winner in Basketball and Volleyball and lettered all 4 years in Softball. Shannon went on to graduate from Thomas More College. She was a former girls basketball coach at Manchester Elementary and currently is an assistant coach of the South Dearborn High School girls basketball team.
Nysa James Hogue – A 1991 graduate of South Dearborn and participated in Track, Basketball, Dance Team and Cheer Team.She finished 3rd in State at High Jump her junior year. She won EIAC conference her freshman, sophomore and junior years in the high jump. Nysa attended Purdue University on a full-ride scholarship as a high jumper.
Jerry Hueseman – A 1967 graduate of Dillsboro High School. He participated in Basketball, Track and Baseball. He holds many individual and team records in basketball and track. Jerry went on to to play basketball on a 4 year full scholarship at Morehead State University where he received an All Conference Honorable Mention his Senior year.
Earl Kaiser - A 1962 graduate of Moores Hill High School. Earl played Basketball and Baseball and was voted Class President all four years. He graduated from Ball State University in 1973 and completed his masters degree in 1975. He taught 28 years at Dillsboro Elementary. He coached JV basketball at Dillsboro High School from 1974-1978 and for the next 16 years coached 5th and 6th grade boys' basketball and girls' junior high basketball for several years.