Over 150 entrants participated in either the 5K run, 5-mile run, or 5K walk.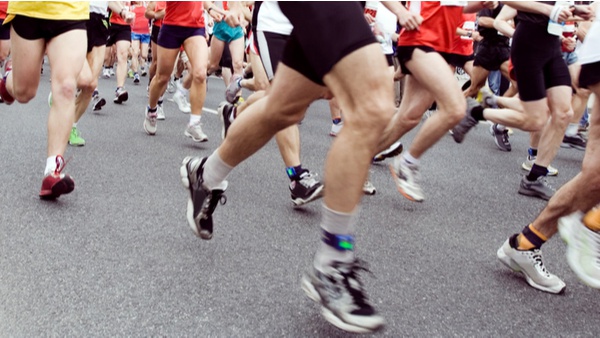 Shutterstock photo.
(Lawrenceburg, Ind.) – Over 150 walkers and runners converged in Lawrenceburg on Saturday for the 8th annual Lauren's Burg Hill 5K and 5-mile events.
Finishing in first place in the 5K run was Luke Schafer, 28, of Harrison. Schafer crossed the finish line with a time of 16:37.
Milan High School student-athlete Ayden Potts placed second with a time of 17:41, followed by Alex Schuler, 19, of Hamilton, Ohio (18:47).
Bryan Wagner, of Lawrenceburg, took first place in the 5-mile run. The 38-year-old finished with a time of 28:57.
Following in second was recent South Ripley High School graduate Lanie Nicholson (34:28). Justin Noppert rounded out the top 3 with a time of 35:05.
The top three finishers in the 5K walk were Dawn Bittner (34:30), James McGruder (35:36) and Tom Widener (37:48).
Funds raised from the event benefit Lauren's Fight for Cure to provide scholarships, assistance to families suffering from pediatric brain cancer and research.
For more information and to donate to Lauren's Fight for Cure, visit Brain Cancer Awareness | Laurens Fight for Cure.
Full results from the Lauren's Burg Hill can be found at Stuart Road Racing LLC.